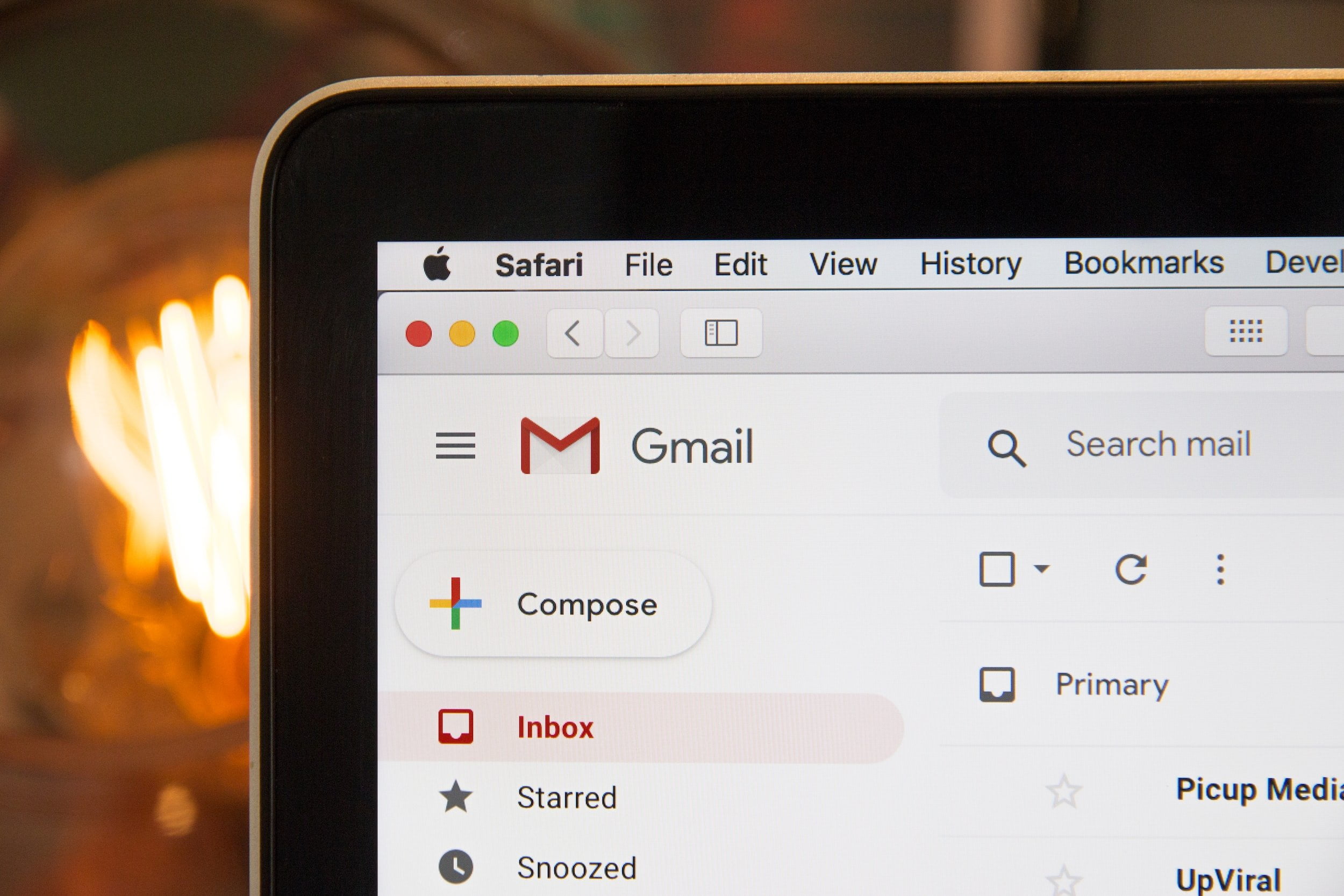 Most decades-old tools become obsolete or at least fade into obscurity. Not so with email. Even though it was invented way back in 1971, email is still going strong, with over 4 billion users worldwide — and 99% of those check their email on a daily basis.
Although its underlying infrastructure has evolved over the years, email has changed little. It's a testament to the medium that it remains one of the world's leading business communication tools. It's also one of the most popular direct to consumer marketing choices.
Here's how to effectively leverage email marketing for yourself.
Email Marketing: An Overview
As the name suggests, email marketing is a form of digital marketing that engages directly with its audience via email. As a marketing channel, email is incredibly versatile, and also represents an excellent means of building relationships between your business and its customers.
Common use cases for email marketing include:
Generating new leads
Nurturing existing leads
Sharing information about new product releases
Promoting special offers
Recapturing lost leads
Promoting brand awareness
Establishing a reputation for thought leadership
The Benefits of Email Marketing
Leveraged for marketing purposes, email offers an enormous return on investment, returning, on average $36 for every dollar spent. Email marketing also typically outperforms social media marketing, generating 40 times the conversions. Not bad for a fifty-year-old technology, right?
But just what is it about email that makes it so effective?
People who sign up for mailing lists are already interested in hearing from you — you're warming up and nurturing existing leads.
Most consumers prefer marketing emails to paid advertisements.
You have full control over who your emails reach.
Compared to other mediums of communication, there's far less noise in a user's inbox, meaning fewer things distracting them from your message.
You aren't at the mercy of an algorithm, allowing you to focus entirely on content.
Emails represent a quick and easy way to repurpose high-performing content from other channels.
Because it is relatively inexpensive with a low barrier to entry, email is ideal for small and mid-sized businesses.
Step One: Laying The Groundwork
Before you start building your email marketing strategy and cultivating your mailing list, you need a strong foundation. That means understanding your audience, knowing what you want to gain from your efforts, and selecting a toolkit that enables seamless management and automation.
Know Your Audience
Effective email marketing campaigns start with a clear understanding of who those campaigns target — with well-defined buyer personas. You need to know who your customers are, what they want, what they value, and how they think. The good news is that once you start building your list, you'll also learn more about your target audience, especially if you start sending out audience surveys.
Eventually, you'll also want to segment your mailing lists for different personas and marketing campaigns. Note that for triggered emails such as abandoned carts and welcome messages, audience identity is largely irrelevant.
Define Your Goals
As with any marketing strategy, email marketing is most effective when executed with a clear objective in mind.
Do you want to improve sales? Generate more buzz around your brand? Upsell customers onto a higher-tier service?
For each email marketing campaign you run, choose at least one core objective, but not more than three. Define a realistic timeframe along with the milestones you'll use to measure your progress. Avoid being too ambitious with timing — slow and steady wins the race, as the old saying goes.
Choose Your Tools
Finally, it's time to create your toolkit. At minimum, you'll need lead capture, mailing list management, and marketing automation. Choosing a vendor that provides all of this functionality on a single platform is likely your best bet; some email marketing services even double as email service providers.
Below, you'll find six of the best options.
Step Two: Building (And Maintaining) Your Mailing Lists
With your groundwork established, it's time to get started on your mailing lists. Be warned that there are no shortcuts here. A successful email list full of engaged subscribers takes time and effort to build.
Do not, under any circumstances, buy email lists. Not only do you have no way of knowing if those users have consented to receive marketing emails, engagement and email deliverability go hand-in-hand. At best, your emails will go unread — at worst, people will write you off as a spammer.
With that out of the way, let's talk best practices.
Lead Magnets: The Bread and Butter of Mailing Lists
Want to know how you can tell a business doesn't quite get how email marketing works? They try to populate their mailing list using boring, generic calls to action. They fail to convey their unique brand identity, nor do they explain why anyone should offer up their email.
A good lead magnet doesn't suffer from any of those failings. Written in the business's brand voice, it provides users with a clear and compelling incentive. More importantly, it expresses this information as succinctly as possible.
Given that choosing an incentive is the most challenging step, we've put together a few examples.
A free course, webinar, white paper, etc.
Membership in a private community.
Exclusive access to a library of resources.
A discount or special offer for new subscribers.
A newsletter series that builds or expands upon a topic the customer cares about.
Participation in an online contest or giveaway.
The Power of Content Upgrades
A content upgrade is essentially a lead magnet that's contextually aligned with a piece of inbound marketing content. It's a powerful call-to-action (CTA) that typically takes the form of a discount, deal, or special offer. Let's say, for instance, you're a cybersecurity services provider that recently published a blog post about the most common security mistakes made by startups.
Were you to add a content upgrade CTA to that piece, you might offer a free security consultation or access to a mailing list with more tips and advice.
Opt-In Forms Done Right
Lead magnets and content upgrades are only half of the equation when it comes to building a mailing list. Opt-in forms are the other — the point of capture for your mailing list. While opt-in forms come in many shapes, sizes, and designs, at their core they ultimately all do the same thing.
They prompt the user to enter their email and any other relevant information, then click or tap a button to finalize their signup. Where and how you present your opt-in forms is far more important than how those forms look. Your options include:
Above the fold/in a header.
Below the fold/in a footer.
Embedded in a blog post.
On a dedicated landing page.
In the sidebar.
On your About Us page.
Special offers tailored to each stage of the buyer's journey, both off-site and on-site.
As a slide-in or pop-up.
Use that last one with caution. While research does suggest that popup forms considerably increase your subscriber count, you may be doing so at the expense of alienating a large segment of your audience. People don't like interruptions or distractions, and there are few things more intrusive than a popup.
Should You Use Single or Double Opt-In?
With a single opt-in mailing list, once a user confirms their initial decision to subscribe, that's it — they're in. A double opt-in list requires the user to submit their information through an opt-in form, then confirm their decision through a follow-up email. On the surface, the choice between these two seems obvious.
Why make things more complicated for the most engaged members of your audience, right?
For a few reasons. First, double opt-in campaigns typically have much higher levels of engagement. A double opt-in list also adds a layer of validation, making it difficult (if not impossible) for someone to subscribe someone to one of your lists without their knowledge.
Mailing List Segmentation and Curation
Maintaining a mailing list requires you to do more than create lead magnets and send out newsletters. It's an ongoing process, and one which demands continuous refinement. Typically, this involves two distinct but closely-related processes — curation and segmentation.
Segmentation involves splitting subscribers into separate lists based on certain differentiators, with the end goal of offering each segment more relevant, personalized content. If, for instance, your business provides accounting services to healthcare and the public sector, segmenting your list by industry allows you to serve each demographic's unique needs.
Curating your mailing list involves trimming it down, removing inactive emails. The more inactive subscribers on your mailing list, the likelier it is that an email client will flag your messages as spam. Fortunately, most service providers allow you to automate this process through predefined rules, such as a 0% open rate for three consecutive months.
Step Three: The Anatomy of an Effective Marketing Email
Marketing emails can take many forms, from abandoned cart notifications to post-sale follow-ups to curated newsletters. Regardless of format, the most effective marketing emails all share the following in common.
A Winning Subject Line
The subject line is, hands-down, the most important component of an email. Alongside the pre-header, it determines whether people open your messages or ignore them. The most compelling subject lines typically possess one or more of the following characteristics:
Phrased as a question.
As short and simple as possible.
Conveys a sense of urgency.
Leaves enough unsaid that the reader becomes curious.
Use a tool such as the Email Subject Line Grader when creating your subject lines to ensure they're on-target.
A Compelling Preheader
Many businesses neglect the preheader — the small window of sample text displayed next to the subject line in most email clients. This is a mistake. A well-written preheader is short, simple, and expands on the subject line by providing a key detail about the email's contents.
Preheaders should be kept below 80 characters.
High Quality Personalized Content
Well-written content is a given, as is content tailored to the subscriber's wants, needs, and interests. The good news here is that if you've segmented your mailing lists properly, the second part is taken care of. All that's left is to ensure your content is worth their time.
Mobile Optimization
The majority of people now read email on their phone. You need to optimize your emails for readability on mobile devices. Avoid rich media where possible, and keep your copy as concise and direct as possible.
Effective Scheduling
Timing is every bit as important as content. Too many emails, and people will start to unsubscribe in frustration. Too few, and people will start to forget your mailing list even exists.
A good rule of thumb is to send out a new email at least once or twice per month, and no more than three times per week. Consider your audience's schedule when determining what time new emails should go out, as well. A technology professional who works from home will have different windows of activity than an attorney working out of a large firm.
Best Practices for Avoiding Spam Filters
To ensure subscribers actually receive your emails, you need to ensure those emails don't wind up in the spam folder.
Only send emails through verified domains.
Double-check your IP address to ensure it's not blacklisted.
Keep your email templates clean and free of unnecessary code.
Make it easy for subscribers to opt-out of receiving emails.
Avoid deceptive subject lines.
Include details such as your business's name, address, and location.
Familiarize yourself with legislation such as CAN-SPAM and the GDPR.
Step Four: Automating Your Email Marketing Flows
Automation removes most of the busywork from email marketing, leaving you free to focus on your subscribers. For small businesses with limited personnel, that selling point alone is valuable enough. Yet automation also unlocks far deeper and more complex personalization, providing a better experience for your subscribers in the process.
Workflows vs. Autoresponders
Email marketing automation comes in two distinct flavors.
Autoresponders are triggered by a certain action or conditioned post-sale follow-ups. An autoresponder can take the form of a one-off email such as an abandoned cart notification, or a multi-part drip campaign.
Workflows are a bit more advanced, with multiple predefined branches. They're considerably more intelligent than autoresponders, and can either trigger or prevent certain marketing emails based on how a user has interacted with your newsletter or website.
Planning an Email Sequence
Whether you're creating a workflow or setting up autoresponders, you must define the following:
What initiates the sequence?
How many emails are in the sequence, and what value does each email provide?
What's the end goal of this sequence?
Are there any conditions for different branches? If so, what are they?
What actions will end the sequence?
Step Five: Continuous Improvement
To truly get the most out of email marketing, you must treat each new campaign as a learning experience. A chance to improve your understanding of your audience and create better campaigns in the future. This means that in addition to tracking your objectives, you must also track the following key performance indicators:
Bounce rate – The percentage of emails that never reached a recipient's inbox.
Growth rate – The rate at which your email list is growing. Closely related to churn rate, which measures subscriber loss.
Sharing/forwarding rate – The percentage of subscribers who forwarded or shared your email.
Open rate – The percentage of recipients who opened a given email.
Monitor these metrics over the course of each email campaign, and also when A/B testing different marketing emails. You may also consider collecting audience feedback via email surveys.
Closing Thoughts
Every year brings renewed cries about email's inevitable obsolescence. And each year, the people making those assertions are proven wrong. Email is and will remain a critically important digital marketing tool for businesses.
A tool you now understand how to use.