Don't have experience with Shopify development? We can help.
Do I need a development team to set up a Shopify site?
If you are looking to set up a Shopify Development site, it is highly recommended that you seek out a web development team. A Shopify developer will be able to provide the necessary functionality and integration for your ecommerce online store. With their expertise, they can customize and integrate existing stores or create a new one from scratch. Furthermore, they will be able to ensure that your Shopify store is scalable and secure as well as integrating third-party apps and plugins with the Shopify platform. CSS can also be used to customize your store's look and feel. For those who want to add more features or functionality to their existing Shopify store, a web development team can assist in integrating existing stores with new features or customizing the current ones. In any case, a professional web development team with experience in Shopify development will be able to ensure that your Shopify store will be fully functional and offer excellent customer experience for your customers.
Why choose our Shopify developers?
Our Shopify developers are highly experienced and provide exceptional services in the ecommerce space. We specialize in custom theme development, Shopify apps, optimization, SEO and more. Our developers have a deep understanding of the Shopify platform and its capabilities to help you get the most out of your online store. We know how to customize themes and use apps to give your store an edge over the competition. Our developers can also optimize your store for faster loading speeds and better user experience. We understand the importance of SEO and can help you improve visibility of your store by optimizing it for search engine rankings. With our Shopify developers, you can be sure that your ecommerce business is in safe hands.
Ecommerce Shopify development
Ecommerce Shopify development is a fantastic way to create an online store to sell your products. It provides all the tools and features needed to create a great product page, from optimization for search engines, customizing your store with apps, and allowing customers to leave reviews on their purchases. Shopify also allows you to integrate third-party services like payment processors and delivery services, making it easier than ever to start selling your products online. With Shopify's easy-to-use interface and reliable hosting, ecommerce development has never been so simple or secure. Whether you're just starting out or already have an established business, Shopify can help you take your ecommerce game to the next level.
Shopify development services pricing
Shopify Development Services provide businesses with a range of solutions to create and manage their Shopify store. This includes creating a custom Shopify App, developing a Shopify theme from scratch or modifying an existing theme to meet the business needs. It also involves integrating WordPress, Magento and other 3rd party systems with the Shopify platform to support eCommerce operations. Depending on the requirements, developers can work with clients to create an individualized solution that meets their specific business needs. With the help of professionals, businesses can build a unique store that not only looks great but also provides customers with an enjoyable shopping experience. Through the use of advanced technologies and state-of-the-art tools, developers can ensure that customers get the best out of their Shopify store. With creative minds, experienced developers and up-to-date knowledge on all aspects of Shopify development services, businesses can rest assured knowing that they will be provided with effective solutions for any type of Shopify store.
A brand new Shopify build can range from $10,000 to $20,000 depending on the functionality you'll need. You can also go with a theme out of the box which can range from free to $300. The problem with going with themes if that you might hit a wall and will have to either abandon the theme and go with another one or hire someone to custom code some solutions for the issue you're dealing with. Shopify also has a monthly fee associated with it for the hosting that can range from $79 to $299 for their regular stores but if you have a store that drives 1 million or more we recommend going with the Shopify Plus solution which starts at $2,000 per month. Some of the main reasons to go with Shopify Plus are: customizing the check out process, flexibility with shipping rates, speed, and more.
Our Shopify development services include
Our Shopify Development Services provide everything you need to create an online store that meets the needs of your business. Our experienced Shopify developers can customize, develop, and deploy ecommerce solutions to meet your specific needs. We provide a wide range of services from Shopify app development and integration to custom Shopify theme development. Our team also offers a range of hosting and support services, so you can be sure that your online store is always up-to-date with the latest functionality and security updates. With our Shopify Development Services, you get access to expert advice, top-notch customer service, and the ability to take your ecommerce project to the next level without having to worry about any technical issues.
The benefits of using Shopify
Using Shopify is a great way to create an online store quickly and easily. It has a lot of functionality compared to other platforms like Magento (Now Adobe Commerce) or WooCommerce, and it comes with lots of templates which can be customized with ease. Furthermore, Shopify offers integration with many third-party services and supports quick load times for a great user experience. This all makes it easier for businesses to generate more sales and increase their revenue. By using Shopify, businesses are able to get their store up and running within minutes, allowing them to focus on growing their business instead of worrying about the technical aspects of setting up an online store.
Is Shopify the best platform for ecommerce companies?
Shopify is widely considered to be one of the best ecommerce platforms available today. It offers an affordable price and a far reaching eco system of plugins that can be used to customize the platform to meet your needs. The competitors fail in this category. Shopify also has great speed and flexibility, allowing users to quickly get their online store up and running. Additionally, the Shopify API allows developers to easily integrate with other applications or create custom solutions for customers. All these features make Shopify a great choice for businesses looking for an ecommerce platform that is fast, flexible, and cost-effective.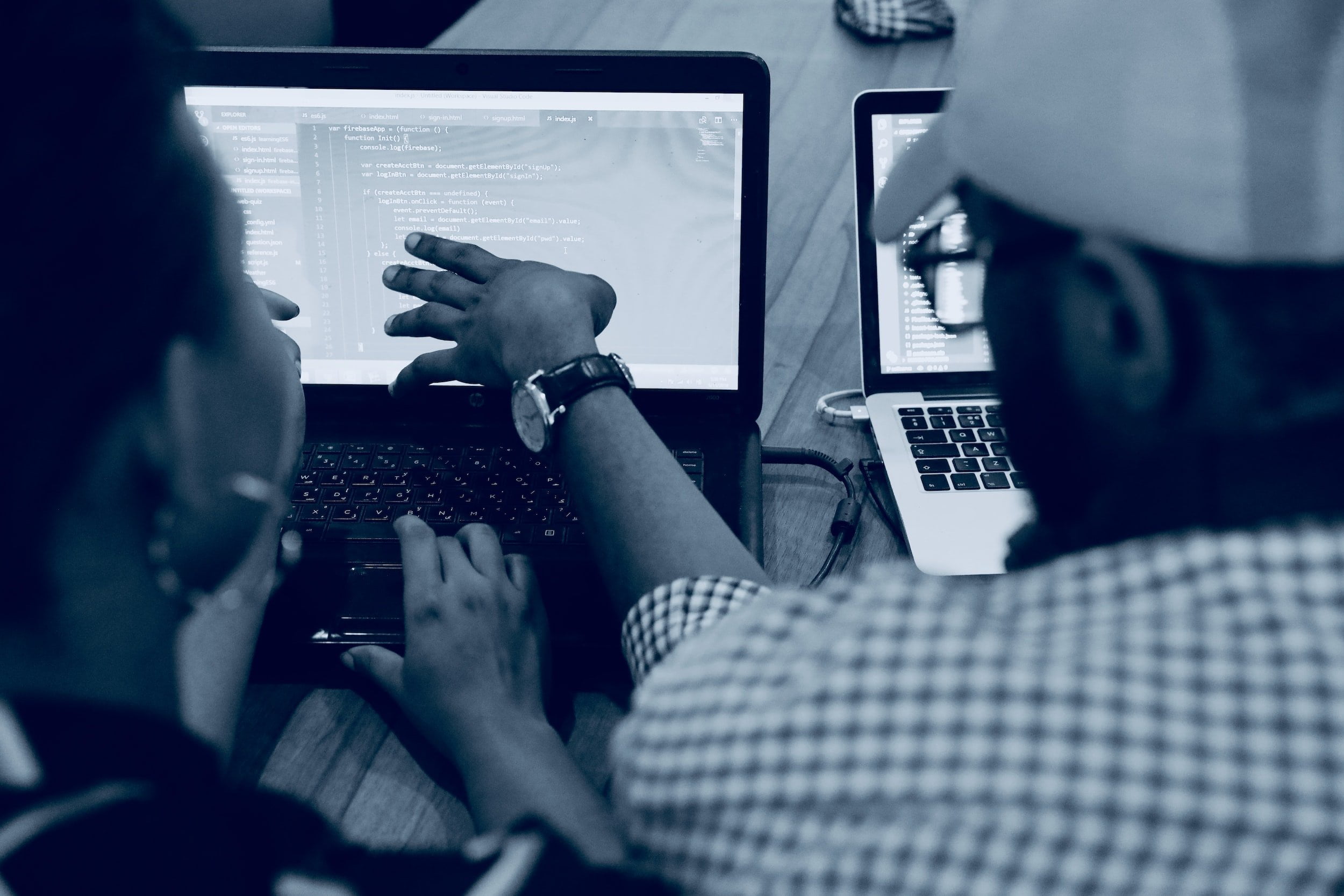 Are you in need of a dependable Shopify development firm for your online store?
If you are looking for a reliable Shopify development firm for your ecommerce project, then you should consider several factors. First, you want to make sure that the company has experience and knowledge in developing custom ecommerce solutions on the Shopify platform. Secondly, it's important to research their portfolio and read reviews from past customers to ensure that they have delivered successful projects in the past. Finally, make sure that the company provides timely support and is available for ongoing maintenance work if needed. Once you have identified a reputable Shopify development company with proven results, you can trust them to provide high-quality services that will help your business achieve its goals.
Need help with your Shopify project?
If you're looking for help with a Shopify project, you've come to the right place. We offer services that include everything from setting up your store to customizing its design and features. Our team of experienced professionals is knowledgeable in all aspects of Shopify and can provide advice and guidance to ensure your success. We offer consultation services, as well as comprehensive packages that include website development, search engine optimization (SEO), content creation, marketing automation, and analytics. We understand the complexities of running a successful online business and can help you maximize your profits while minimizing risks. With our help, you'll be able to get started quickly and begin seeing results within weeks of launch. Contact us today to learn more about how we can help make your Shopify project a success!
Why Select Emarketed For Shopify Development Solutions?
Emarketed is the perfect choice for Shopify Development Services. We offer end-to-end support when creating an online store, from using Shopify's API to building custom ecommerce websites to designing and developing stores using Shopify's themes. Our team of experienced developers have extensive knowledge of the development process and the Shopify API, allowing us to create unique ecommerce stores quickly and efficiently. With our experienced Shopify web developers, you can be sure that your store will look great and perform flawlessly. With Emarketed's Shopify Development Services, you can be sure that your store will be up and running quickly with a smooth transition from conception to launch. Click the button below to schedule a call!