Direct To Consumer Marketing
Trying to grow your direct to consumer revenue? We can help.
There are many channels that companies can reach consumers through, including TV ads, billboards and print media. However, DTC marketing is becoming increasingly popular because it allows companies to target their customers more effectively. This can help them stand out from their competitors and increase sales by reaching new audiences.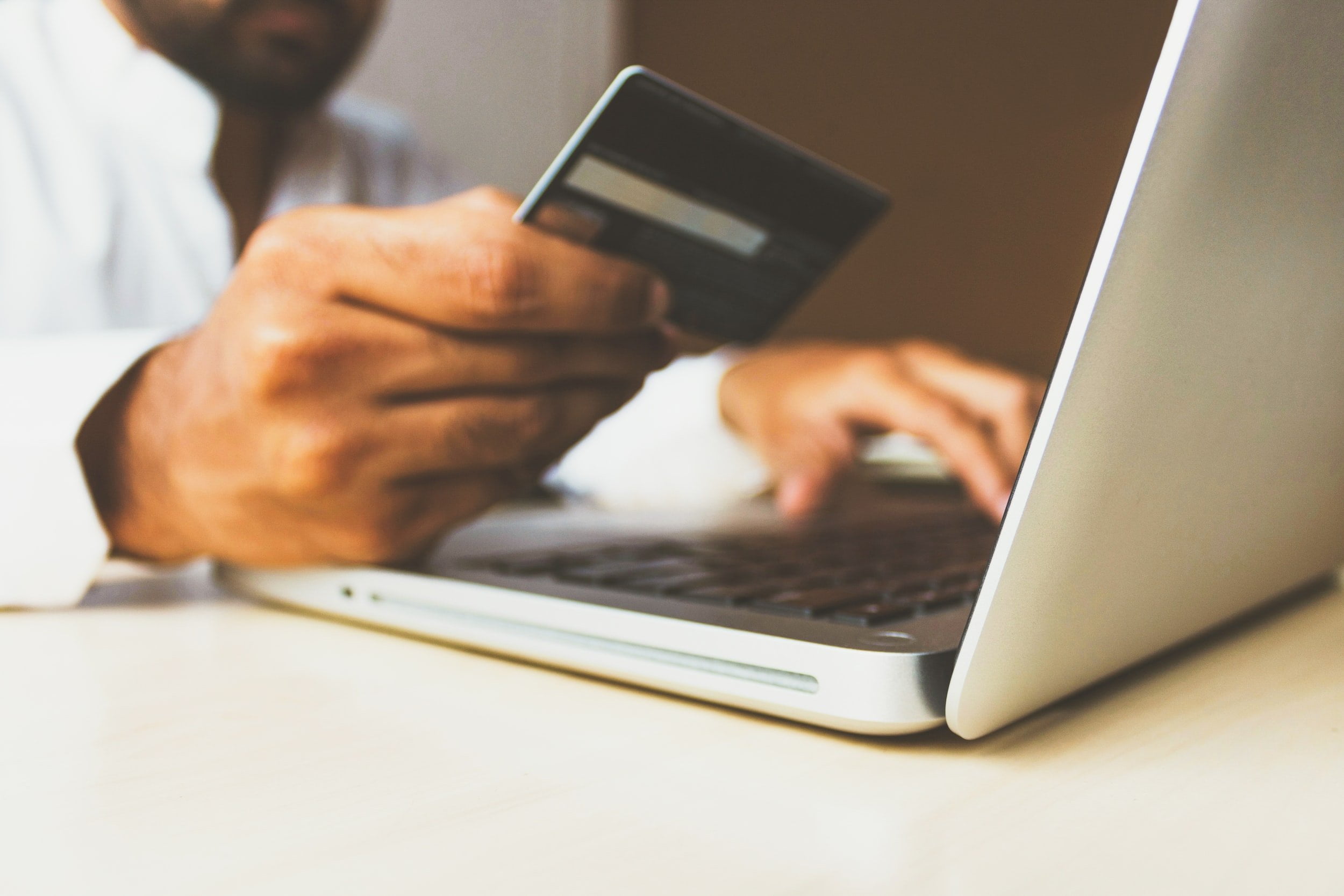 SEO for DTC Companies
If done correctly SEO can be a huge driver of revenue for DTC companies. The problem is that many DTC companies don't have the resources to do it themselves. They also don't have access to the right tools and resources to get them started. This is where we come in. We work with DTC companies to execute their SEO strategies and make sure they are getting results. In fact, we can help you rank your site on page one of Google within 90 days or less!We've helped multiple DTC companies rank their sites on page 1 of Google and generate leads, sales, and revenue. We know what it takes to get your site ranked. One of the biggest challenges that DTC companies face is creating content that people want to read and share with their friends.
Why SEO Matters
SEO is important for any business. In fact, it's one of the most crucial factors to consider when determining whether or not your site will succeed. If you don't have a strong SEO strategy in place, you are missing out on a huge opportunity. According to Moz, over 80% of users start their search engine journey by typing a query into the search bar at Google.com or Bing.com and then clicking on one of the results that appear above-the-fold (ATF).
Can SEO Help Your Business
SEO can help you reach new audiences, increase traffic to your website and ultimately drive more sales. If you have an established website, it's time to take your SEO efforts to the next level. By focusing on quality over quantity and by making sure that all aspects of your site are optimized for search engines.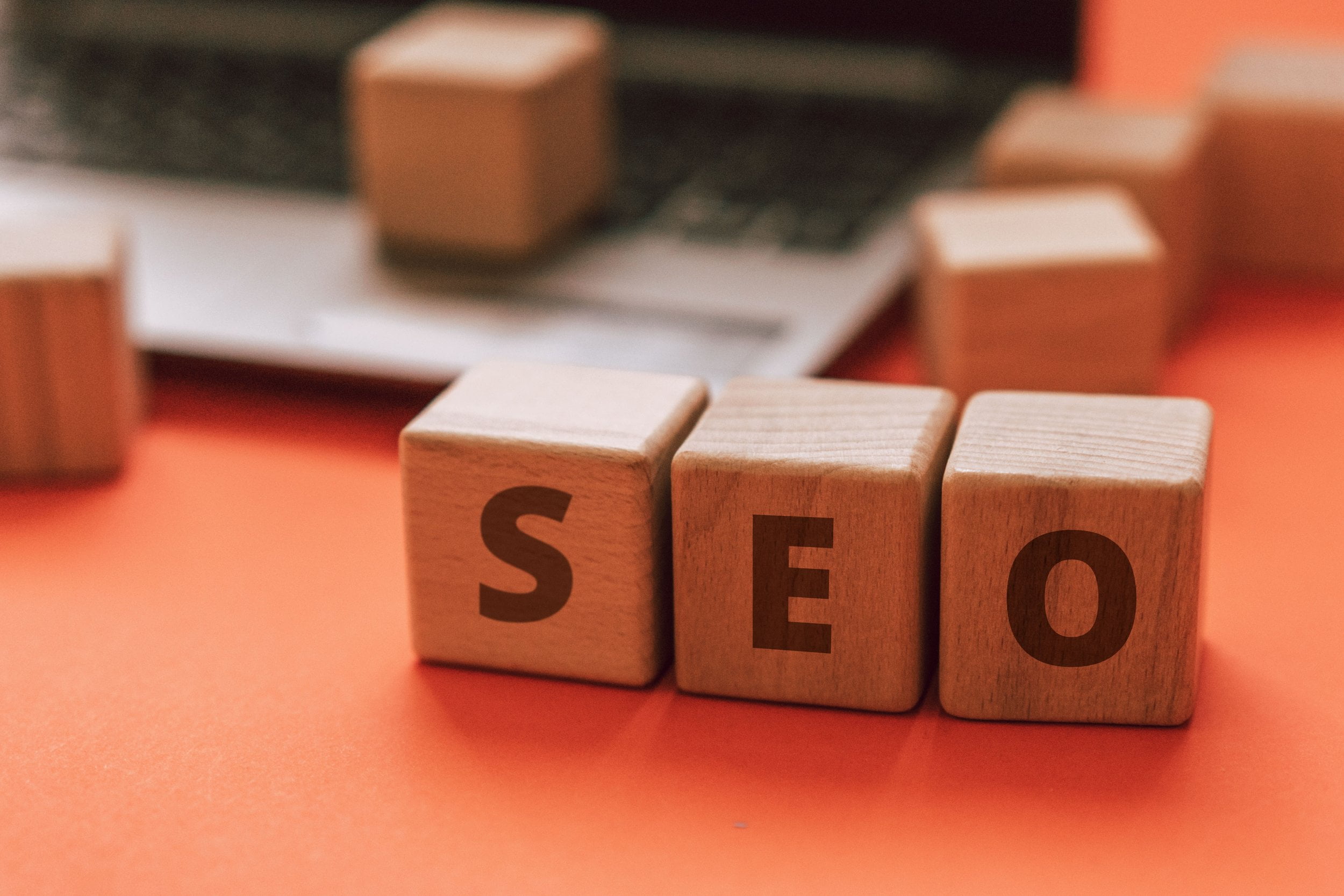 SEO Factors To Consider
There are many factors you should consider when creating an SEO strategy for your business. The most important of these is keyword research, which can help you determine the words and phrases that people use to search for products or services like yours. Keywords can be broken down into two categories:
High-volume keywords are the ones that get the most searches, which means more people are likely to find your website when they use these words.
Low-volume keywords, on the other hand, have far fewer searches but also tend to be more specific than high-volume ones. For example, if you run an online clothing store and sell tuxedos for formal events only in certain areas of the country, your keyword research should focus on finding phrases like "buy cheap formal wear" or "where can I buy a tuxedo near me?" These terms would be considered low volume because they're rarely searched for compared with broader terms like "where can I buy a tuxedo".
Technical SEO Factors To Consider
Technical SEO factors are things like your website's load speed, crawl-ability and indexing. These factors can either hinder or help your search rankings. If you don't have a mobile site or responsive design, for example, Google will penalize you for it by lowering your SERP position. Technical SEO is also important because it ensures that your website is easy to navigate and read by both humans and search engines alike.Technical SEO is one of the most important aspects of attracting search traffic and should not be overlooked. If you notice your site isn't ranking as well as it used to, you may need some help with technical SEO. It's also important to note that while some technical factors can be fixed on your own, others require a professional SEO consultant who knows what they're doing.
Email Marketing For DTC Companies
Email marketing is a popular method of getting your brand name out there and converting potential customers into loyal ones. Email marketing can include newsletters, promotional offers, and even customer service inquiries. Email marketing works best for DTC brands because it allows you to easily segment your audience into specific groups, such as new subscribers or previous purchasers. You can then send targeted messages that are relevant to each group's interests. This will help you create more personalized experiences for your customers while boosting the chances of them purchasing from you again in the future.
DTC Email Marketing Strategies
Email marketing can be a great way to engage with your customers and keep them coming back for more. Here are some tips for building an effective DTC email marketing strategy:
Personalize your subject lines: This is one of the most important parts of any email campaign, but it's especially true in DTC brands. When you're sending emails to people who already know and trust you, personalization should take priority over everything else. Use the customer's name in their subject line whenever possible.
Keep it short and sweet: Most DTC brands have a lot going on behind-the-scenes, which means that they don't have time for lengthy emails that go into too much detail about your product.
Offer discounts to your website visitors : This is a great way to get your website visitors to take the next step and make a purchase. Put together a special offer that only applies to those who have visited your site, then send out an email that includes this promotion.
Email Marketing Vs. Direct Mail
Many DTC brands rely heavily on email marketing as a way to reach their customers. The power of email is undeniable, and it's easy to get started with a simple email newsletter that includes links to the latest blog posts or other content that you want your subscribers to see.When done correctly, email can be an extremely effective way to market your brand—but there are also some drawbacks. For example, there are often issues with deliverability when using email; if you don't have a good list management strategy in place, some people may not receive your message at all.Direct mail can be a great way to reach your customers, but it can also be very expensive. It's important to consider the costs of printing and mailing pieces before deciding if this is the right marketing channel for you.Direct mail has a higher chance of being lost in someone's physical mailbox, which means some people may not receive your message at all.
Automating Email Marketing For Ecommerce Brands
One of the biggest advantages of email marketing is automation. With automation you setup campaigns to run on autopilot. This is a great way to keep your customers engaged and coming back for more.One of the most powerful automation features is triggered emails, which send out emails based on specific actions. For example, if a customer uses their shopping cart but doesn't complete checkout then you can trigger an email that asks them why they didn't buy anything.Post purchase email flows are great for retention and increasing the lifetime value of customers. Automation can also help you improve your conversion rates by letting you test different messages, subject lines and offers using A/B testing.
Email Marketing Budgets for DTC Brands
Budgets typically range from $4,000 to $10,000 per month for brands that are generating over 1 million in revenue. This is a solid range to work with, but keep in mind that each brand is different and your budget may need to fluctuate based on what you're trying to achieve.The setup phase might also might be more expensive but the benefits are worth the cost. We've worked with DTC brands that generate high 6 figure revenue just from the email channel.
Email Marketing Helps Other Channels
The power of email marketing doesn't stop just in the email channel. A well executed email campaign will help the search and social campaigns.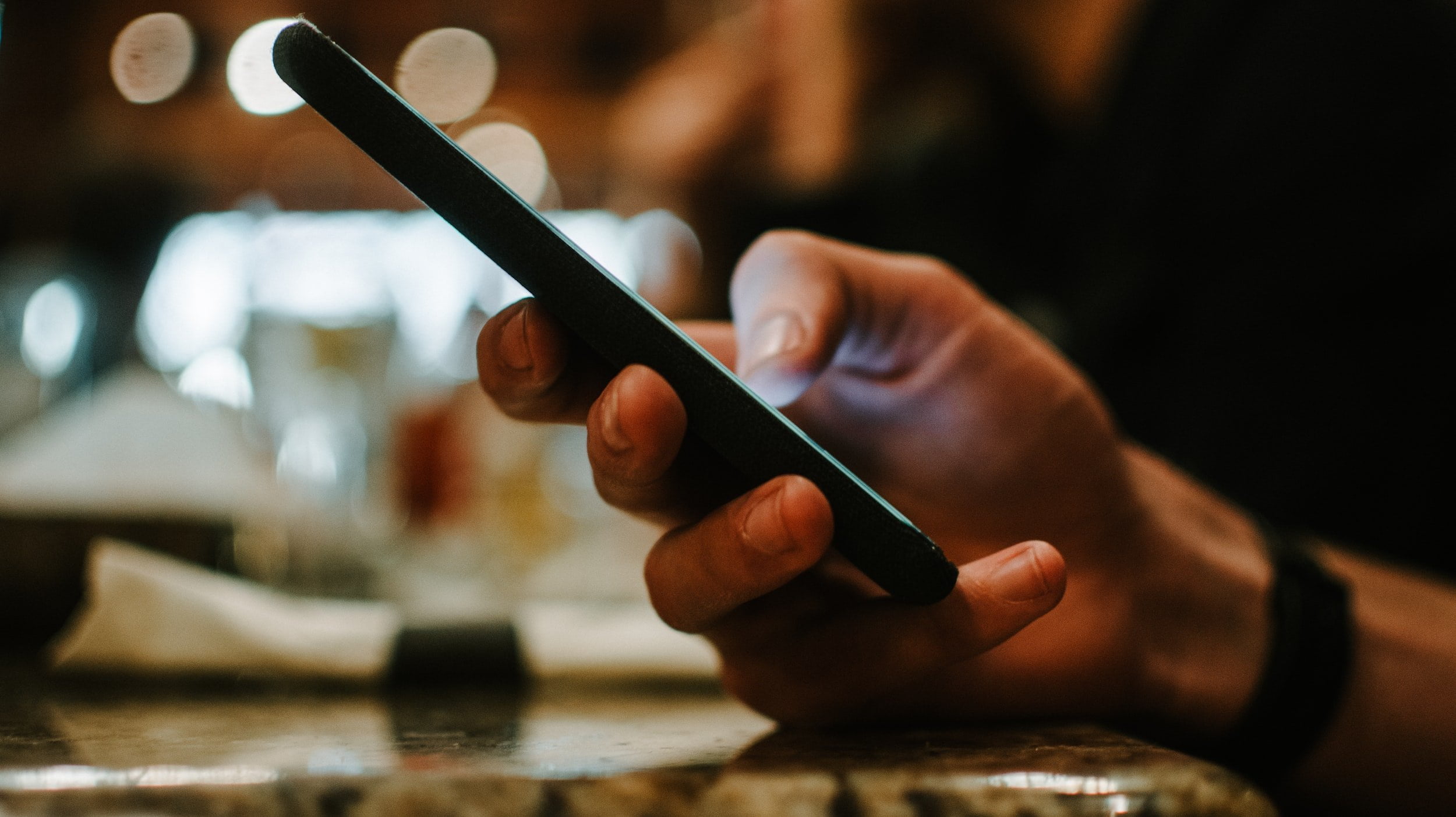 SMS DTC Marketing
Over the last 5 years SMS marketing has driven millions in revenue for leading DTC brands. But it's not just about driving sales, it's about building a loyal customer base. The beauty of SMS marketing is that it's not just a one-time sale. It's the most effective way to nurture those customers over time and build a relationship with them.
Does SMS Marketing Work?
Simply put, SMS marketing works. We've seen it drive revenue for our DTC customers and it has the potential to do the same for your business. The key is knowing how to use SMS marketing effectively, and that's what we've been doing for over 5 years.There are a number of reasons why SMS marketing works so well:
SMS is accessible, engaging and personal.
It allows you to build relationships with your customers over time.
The results are measurable and actionable.
Customers opt to receive SMS messages.
According to Mobile Monkey, 75% of consumers want to receive offers from brands. This is three times higher than email messages and ten times higher than social media posts.SMS is also highly effective for customer retention campaigns. For example, mobile messaging has been shown to reduce churn by 5-15%, depending on the type of campaign you run.
SMS Marketing Tips
Over the last 5 years that we've been managing SMS marketing campaigns we've been able to see what works and what doesn't. Here are a few tips that can help you create successful SMS marketing campaigns:
Keep it short. People don't want to read long messages, so keep the content short and sweet.
Use an offer. Opt-in forms are less effective than an offer that is presented right after someone opts in.
The welcome text after they signed up to receive your SMS message is key and will most likely drive the most revenue.
Use the power of automation so your campaigns are running on autopilot.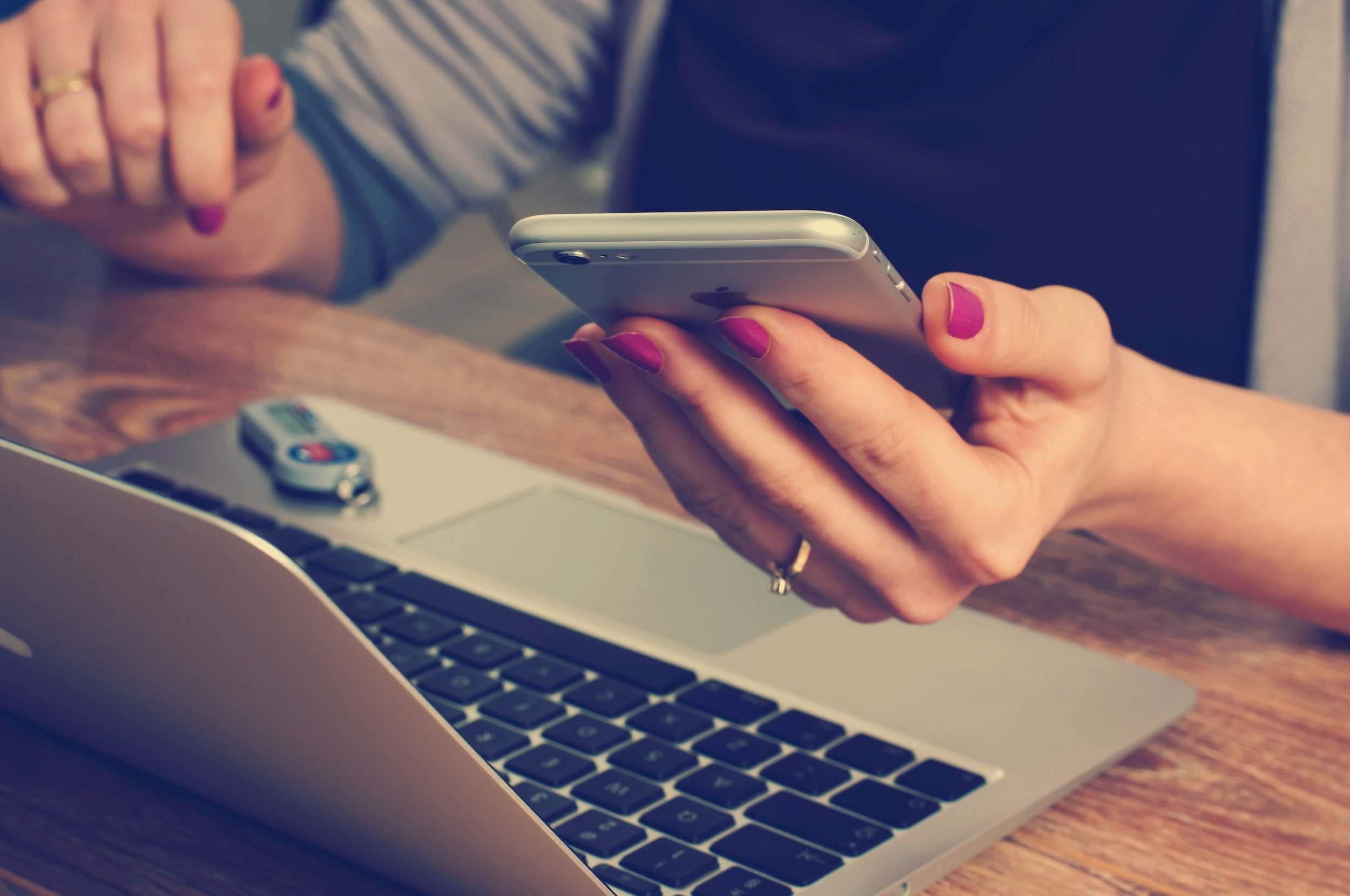 SMS Marketing Services & Budgets
SMS marketing can be more expensive than email marketing. Typical budgets start at $5,000 per month while setup could cost up to $15,000 to get all your automations and flows setup. At Emarketed our go to email service provider (ESP) is Klaviyo. We have also recently become a Klaviyo partner so we'll be able to provide an additional level of support if you work with us.One of the great things about using SMS marketing is that you can do a lot during the setup phase so your campaigns can literally run all year on autopilot. Now this doesn't mean there isn't work to be done on a monthly basis. You or the agency you hire should be checking the reports on a regular basis to see what campaigns are performing best, running A/B tests, testing new creative, etc.
Social Paid Ads For DTC Brands
Managing ads on social can be difficult. Its not enough just to boost your posts on social. You need to be developing your audiences and targeting the right customers. The targeting on social media surpasses Google Ads and other channels.You can target by interests, demographics and more. You also have the advantage of being able to use retargeting on social media, which is extremely valuable for DTC brands.If you are selling a product that has a high price point or is intended for an industry-specific audience then using Facebook Ads could be a great option for you.
How Does Paid Advertising On Social Media Work?
It's not as simple as just boosting a post on Facebook or Twitter. You need to create ads that are going to attract the right people and get them to take action. If you are spending money on social media advertising, then you want it to be effective. Here are some tips for creating successful ads on social media:
Know your audience and what they care about.
Have a clear goal in mind when creating an ad (conversion or engagement).
Use images that pop out of the feed, with text in an engaging font size.
Use compelling copy in your ad, with a clear call to action for what the user should do next.
Test different audiences and see which ones perform better.
Measure results to see if it's working or not (ROI).
How Much Should DTC Brands Spend On Social?
Companies that are generating 1 to 5 million in revenue from DTC on average spend 20 to 30% of their marketing budget on social ads. This can increase or decrease depending on the competition, demand for product, and price point.
Paid Social Best Practices For DTC Brands
The key to successful paid social is to keep it simple. Test different audiences and ad copy until you find something that works well for your brand. Don't spend money on ads that don't work or only get a handful of clicks because the return on investment will be very low.If your brand has a strong sales funnel and conversion rate, you may have more success with Facebook's Dynamic Ads. These are ads that are automatically optimized based on what they know about your audience. They can be targeted by age, gender, interests and other factors. They also let you test different ad variations to see which ones perform best for you.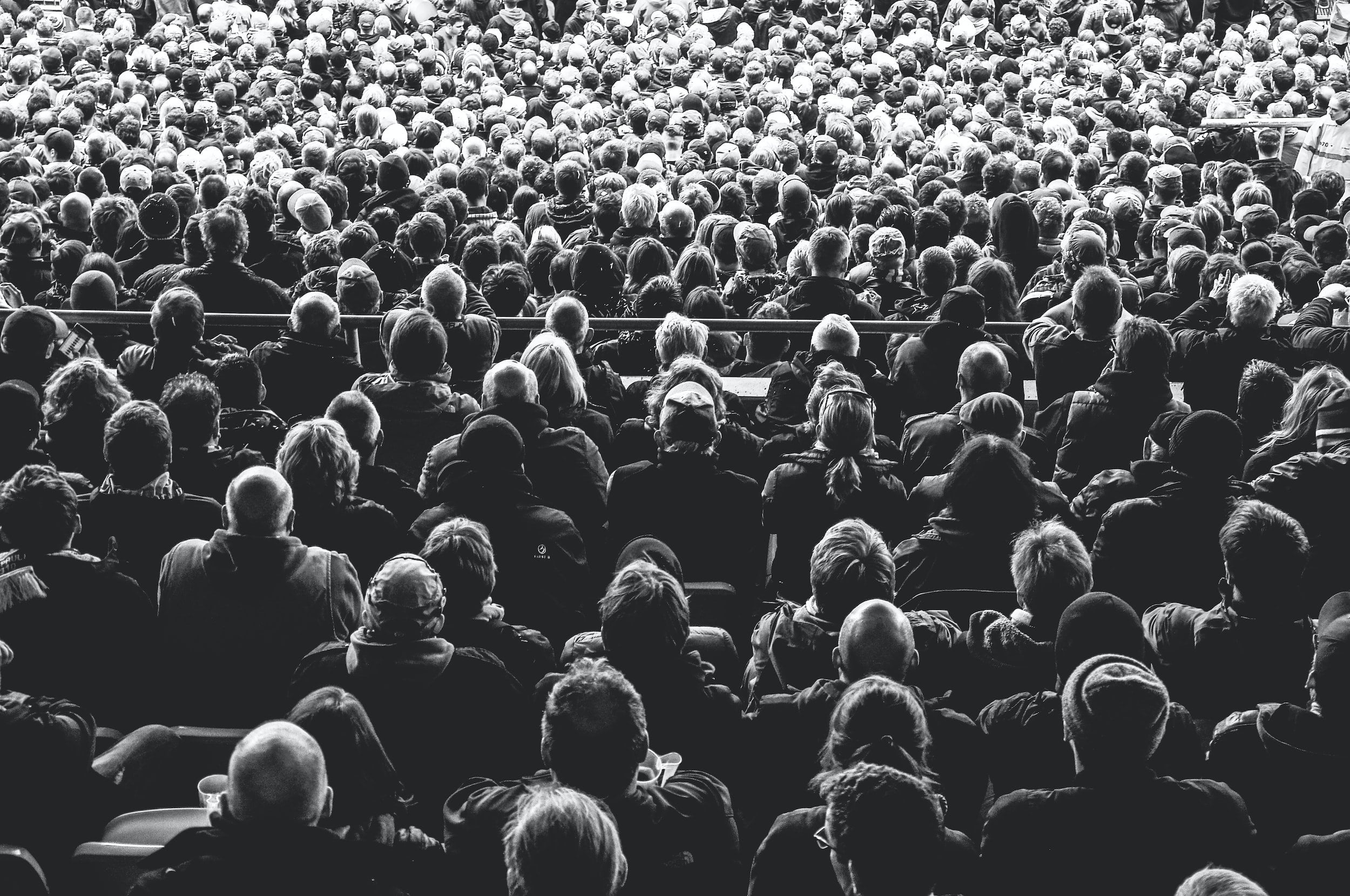 Audience Building For Social
You can also use Meta ads (previously Facebook ads) to build an audience for your brand. You can target people who like similar brands or businesses, as well as people with certain interests that align with yours. This is a great way to reach new customers who may not be familiar with your brand yet but are likely to be interested in what you have to offer. You can also target based on intent, such as users that are ready to purchase.
Ad Formats for Social Media
The most frequently used asset in social media is the image. Images can be static or animated. There are all types of different sizes you'll be able to upload to Meta.
Paid Search & Shopping Ads for DTC Marketing
Getting in front of your customers in search and shopping should be a key part of your direct to consumer marketing campaign. Search and shopping ads are powerful tools that can help you reach your target audience, build awareness, drive conversions and increase sales. In this section, we'll cover strategies, budgets and more!
What's Paid Search?
Paid search and pay per click (ppc) are the same thing. Basically you bid on search phrases that your target customers are using. And depending on the industry you're in, it can be very competitive.
Paid Search Budgets for DTC Brands
A typical budget for DTC brands with revenue in the 1 to 5 million range could be 10 to 15 of the revenue. On average you'd be looking at spending around $10,000 per month on ads. That budget goes direct to Google and other search engines. The Return On Ad Spend (ROAS) could be anywhere from 3 to 5 so if you spend $1,000 you can expect to earn $3,000 to $5,000. The retainer for a paid search agency or consultant is typically between 10 to 15% of the ad spend. The percentage typically gets lower as the ad spend increases.
Is Paid Search The Same As Display?
Display campaigns often run in tandem with paid search campaigns and within the same account. Display campaigns typically deal with image and video ads that the DTC brand sets up to drive traffic back to their website. The display ads are often placed on websites that are related to the DTC brand or through retargeting strategies. Retargeting is a form of advertising where you show ads to people who have already visited your website. The ROAS from display campaigns can vary greatly.
Paid Search Best Practices
Paid search can be complex to setup and manage which could cost you thousands of dollars if not managed properly. Some best practices that you or your agency should be using for paid search are:
Leverage Google's Keyword Planner to find keywords that have a high search volume and low competition.
Use negative keywords to exclude irrelevant searches from your campaigns.
Create multiple ad groups with different ads for each keyword set in order to maximize your exposure and drive down CPCs.
Testing is key to finding the right combination of keywords and ad copy that will drive conversions.
Monitor your campaigns closely and adjust bids as needed.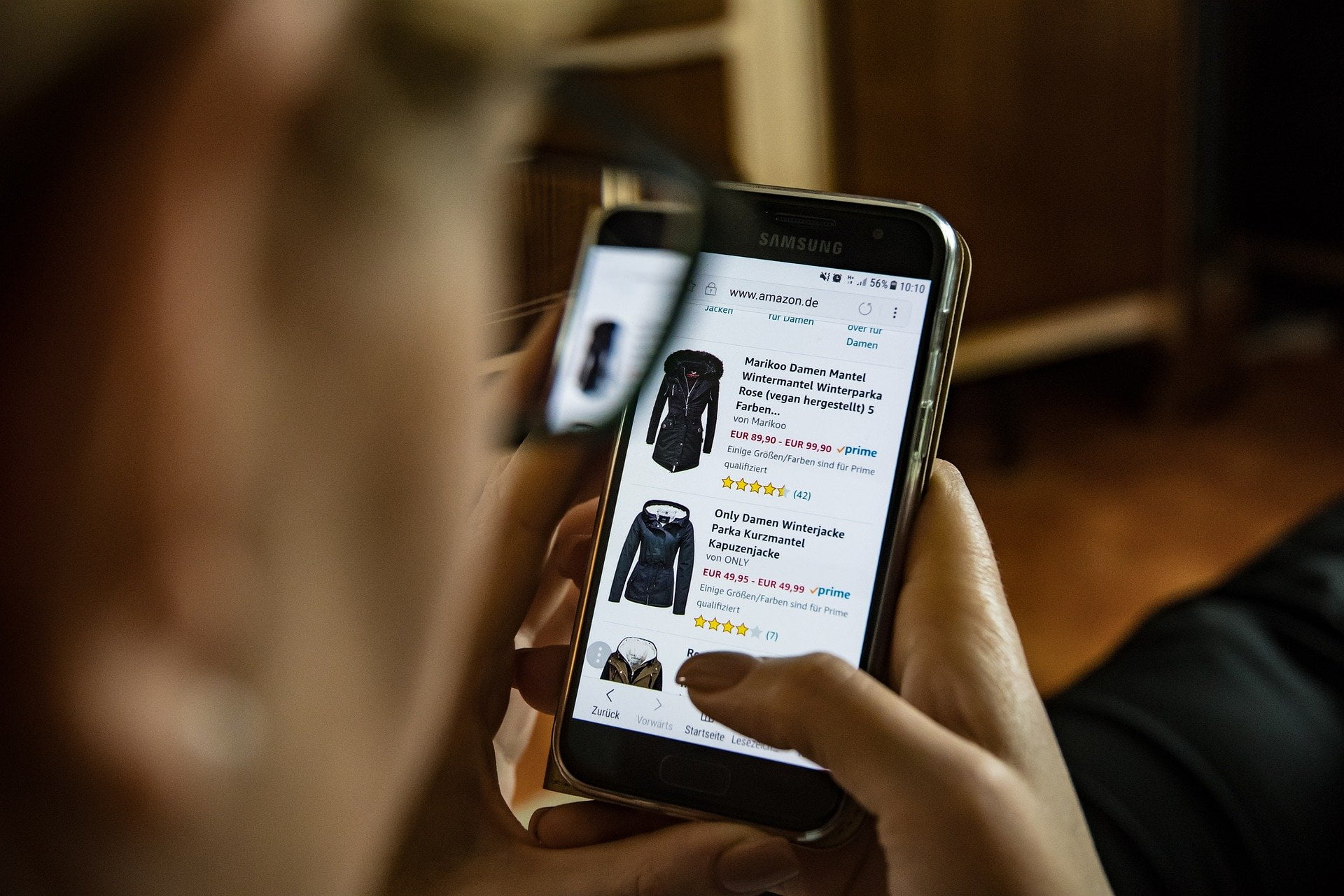 What's The Difference Between Paid Shopping And Paid Search?
Paid shopping ads typically show up above paid search ads or replace search ads due to the nature of what's being searched. A search for "refrigerator" on Google triggers shopping ads to show up first for specific brands that are selling through Paid Shopping on Google. These ads are serving people that would be buying directly online. Below the shopping ads are search ads which Google believes you'd be going to the store to buy in person.Paid shopping ads need a Google Merchant Center account to be setup that works in tandem with your Google Ad account. Paid shopping ads also done through the pay per click model and oftentimes are more expensive than paid search ads. The reason the shopping ads are more expensive is that the search intent for shopping ads is typically higher than someone just searching.For your shopping campaign to work you'll need to connect your website to Google Shopping Merchant. At Emarketed we've been doing this for over a decade so please get in touch with us if you need help with your paid shopping campaign.
Paid Shopping Feed Optimization For DTC Brands
If you're new to shopping ads it can get overwhelming. Managing the feeds for thousands of products can be complex. There are 3rd party apps that can help you manage your feeds like Feedonomics and GoDataFeed, but they're not perfect. You'll still need to keep a close eye on the feed for errors.Here are some ways to optimize your product feeds for Google Shopping:
Keep all products in the same category and subcategories.
Use the same product name, description and image for all your variants.
Make sure that each variant has a unique SKU, even if it's an incremental number.
If you have a single SKU with multiple variants use "equal to" instead of "equals".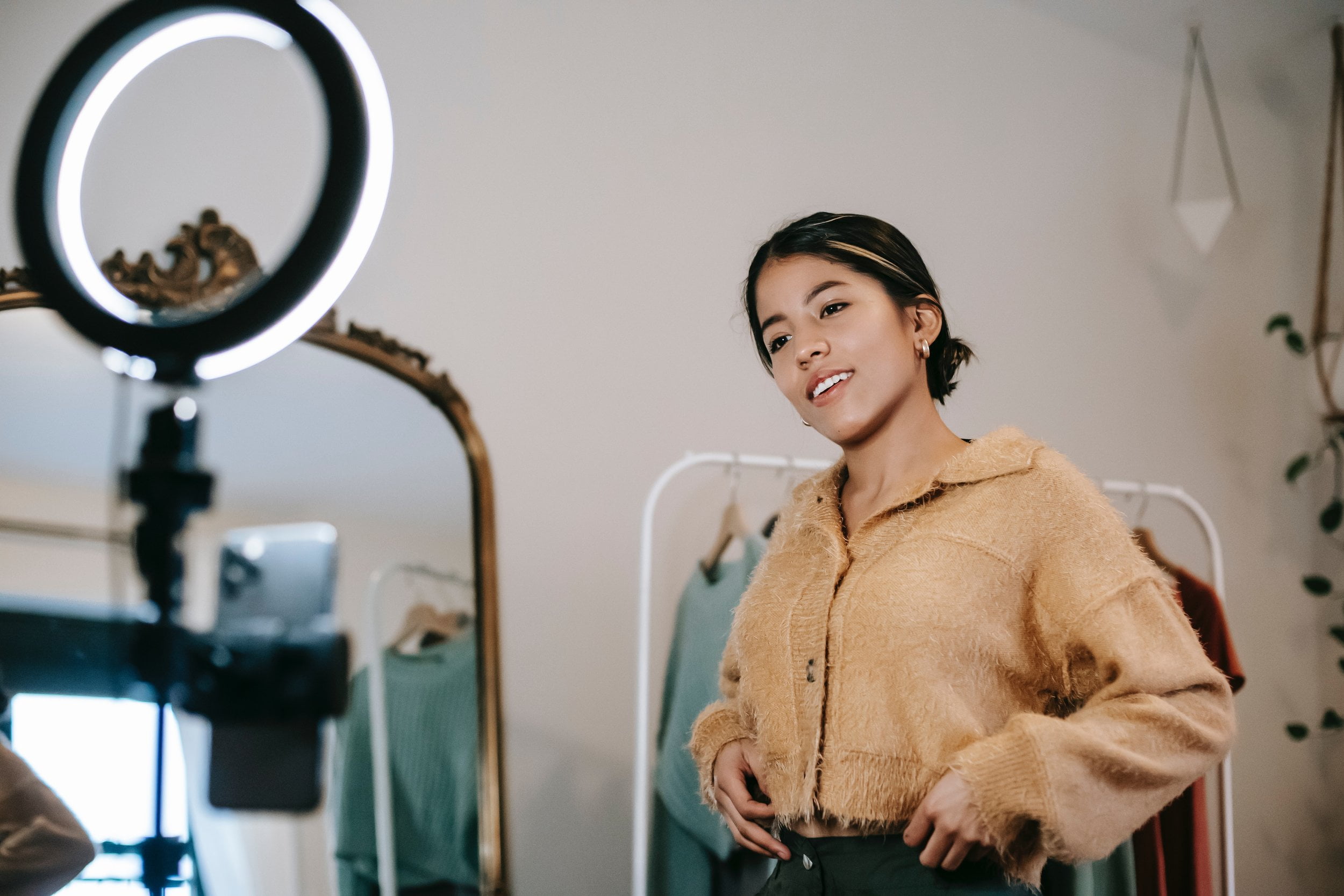 Influencer Marketing For DTC Brands
Getting the word out about your product through influencers can be a great way to reach a large audience. However, the influencer marketing landscape is much different than it was even a few years ago. Influencers are becoming more selective about what they promote and how they do it, and brands need to adapt to fit into this new model.
What Is Influencer Marketing?
At the most basic level influencer marketing is having someone that has some influence speak or represent your brand. Influencers can range from celebrities to micro-influencers. When a famous person endorses a product, they can make or break a campaign. This is because they have an established reputation and the trust of their followers. People believe what celebrities say because they are seen as experts in their fields and are often looked up to by many people.Micro-influencers are people who have a smaller following than celebrities but still have influence over their audience. They tend to be niche influencers that focus on one topic or area of expertise (like fashion).So influencer marketing is a way to come up with a campaign that finds an influencer or multiple influencers and provides them with products and/or direction on how the brand should be spoken about. In this early stage the price will also be negotiated.
Measuring ROI For Influencer Marketing
Measuring ROI for influencer marketing can sometimes be difficult. Its important that the goals are clear up front. You'll have an idea of how many followers the influencer has and how many of those followers are likely to be your target audience. You'll also want to know what type of content they create and how it will fit into the campaign. This can help you determine whether or not you should hire them, as well as how much their services will cost.On average if an influencer has 100k followers you can expect your post or story to be seen by 10,000 to 20,000 people. If an influencer has 500k followers you can expect your post or story to be seen by 50,000 people. This is just the average though. Some influencers have millions of followers and will help you reach hundreds of thousands of people in one post! If a campaign is successful it may only take one or two posts to reach all your target audience members. For example if you're selling workout gear and want to reach fitness enthusiasts who are looking for new workout gear, you could find an influencer who has a fitness blog and target their audience. Once you're partnered with them you can create a post that promotes your brand's new line of workout apparel. This will help get your products in front of the people who want to see it!According to a 2020 report by Influencer Marketing Hub* states that you can earn up to $18 in earned media value for every dollar spent on influencer marketing, with an average closer to $5.78 per dollar spent – a far cry from the initial estimate of 50 cents.
A Key Strategy For Working With Influencers
Oftentimes people think of the Rock or Kim Kardashian when it comes to influencers and know they couldn't afford 1 million dollars or more for one post. A key strategy would be to look for micro influencers that have 10k or 20k followers. These influencers will be a lot more affordable and can sometimes even work out better. Lets say you have a budget of $10,000 to work with influencers. Lets say that we hire 10 influencers with a combined following of 200k followers. Let's say that each post gets 50% engagement, which is a great number for an influencer post and is more realistic with smaller or micro influencers. That means we would get 100k impressions from 10 posts at $10 per post.
Influencer Marketing Tools
Managing 10 or 100 influencers can get complicated pretty quickly. Luckily there are some great software tools that can help manage this process. At Emarketed we've worked with Saral that helps you manage your relationships, communication, and with finding the right people for your campaign.Some other influencer marketing platforms to help managed your influencer campaign:
Grin
Gleewee
Mavrck
Room Unlocked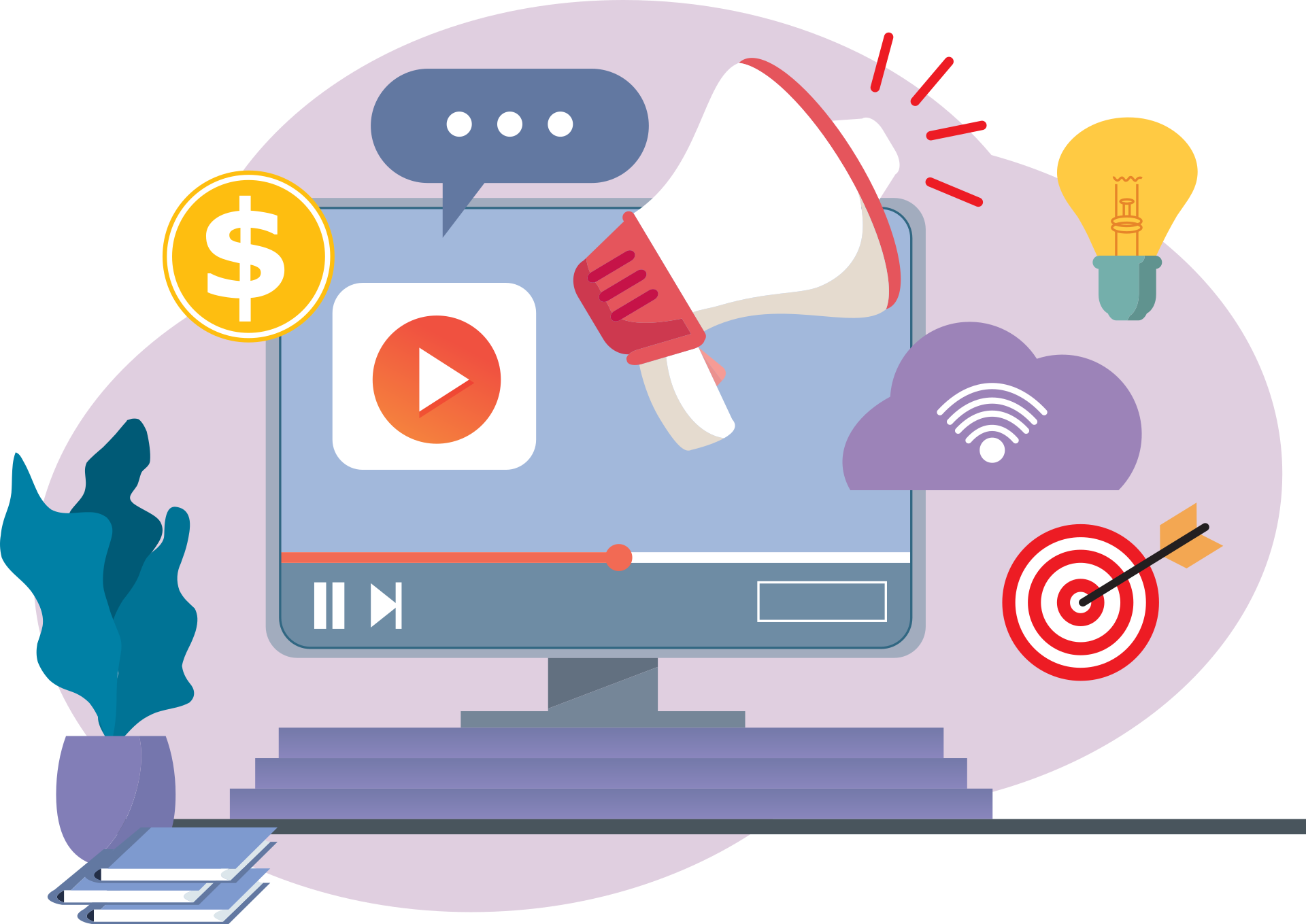 Video Marketing for DTC Brands
Video marketing can be a powerful way to get your message out to millions. YouTube is the second largest search engine in the world so if you don't have videos of your brand on YouTube you're missing out on potentially millions of people finding your brand.Video marketing also can be used in conjunction with other marketing channels your already active in such as email, SEO, paid search, and paid social.
Video Marketing Strategies for DTC Brands
With the rise of DTC brands, it's important for marketers to keep up with new trends and strategies to help their brands succeed. Video marketing is one of those strategies that many companies have started using recently. Let's dive into why this strategy can be so powerful for your brand and how to use it effectively.The first reason why video marketing is so powerful for DTC brands is because it helps you build trust with your audience. By creating content that engages with your customer base on a more personal level, you'll be able to create a stronger connection between them and your brand. This can lead to higher conversions rates as well as higher customer satisfaction overall.If you consider all the big brands out there and the videos you've consumed over the years you'll start to realize some of the strategies these brands are using.We'll start with a brand that we're confident 99.9% of people reading this article will know: Nike. For Nike the video content they're putting out on a regular basis is all about the athlete. Sometimes it's a star like Serena and sometimes it's an up and coming athlete but the videos most often strike you at an emotional level. The commercials do NOT hit you over the head with their products. They feature people that are most likely wearing a piece of gear from Nike but you'd have to look close to find the Nike logo.Here's a great example of a Nike commercial:
In this video we see women of all ages playing soccer. Some great soccer moves. They are not showing you all the details of a soccer shoe to get you to buy. They are inspiring you to be a better soccer player and at a deeper level they are showing you that you might be a better soccer player if you have Nike gear.
So what if you don't have a million dollar budget for a 1 minute video like Nike? Well there are ways to still have effective videos without breaking the bank. Here are a few ways:
Use a story to tell your brand story. This can be as simple as telling the story of how your product was created or showing people using it in their daily lives.
Use real people in your videos. If you have a product that is aimed at kids, show them using it and talking about their experience with it. If you are selling a computer game, use people playing the game in a fun way to show off the benefits of playing that particular game over other ones on the market.
Be creative with your video editing. Use animation and effects to tell your story in a fun way. This will help keep people interested in watching the entire video and not just skipping ahead to the end where they can buy your product.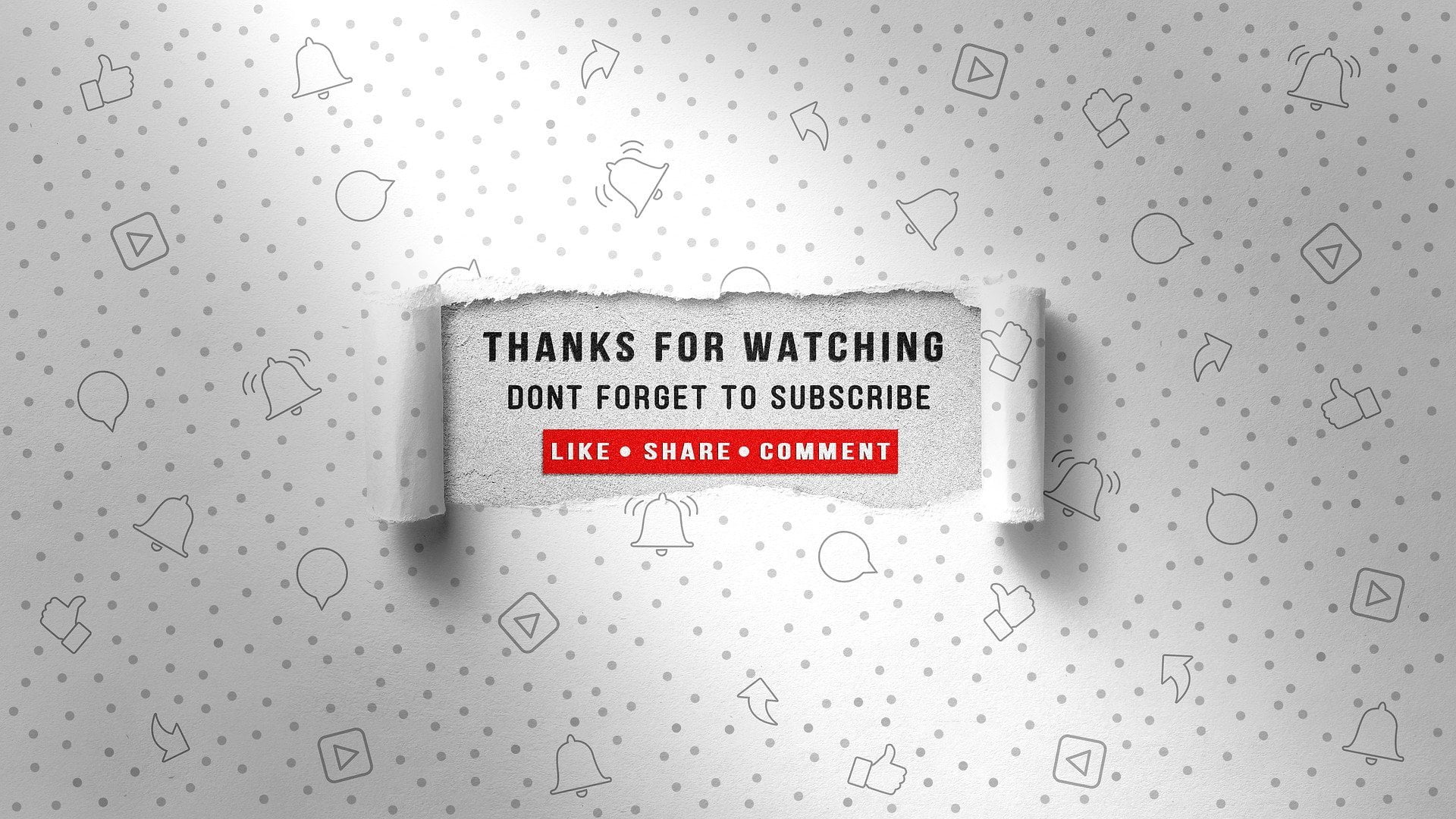 How To Leverage YouTube For Marketing Your Brand
YouTube is a great platform for marketing your brand and selling your products. To leverage YouTube for marketing, you need to create videos that are both entertaining and informative. You also want to optimize your videos so that they appear in the search results when people are searching for information about your product or service.
MrBeast, one of the most subscribed channels on YouTube, spent 7 days a week and up to 10 hours a day analyzing video thumbnails and titles when he started out. There is definitely an art to doing this and he's got it down so check out his channel for some ideas. You can also make a list of DTC brands on YouTube and see which videos do best. How are their thumbnails formatted? What's the style of the video?
Another way to get your brand seen by more is to run pre-roll video before brands that your audience might resonate with. You'll be able to target brands that are larger than yours and that have millions of fans.
Affiliate Marketing For DTC Brands
Affiliate marketing can be another substantial channel for your DTC brand. With affiliate marketing you can enroll other people to promote your products and earn a commission for each sale they make. You can work with bloggers, social media influencers, or even other brands. These partnerships can be very beneficial in reaching new audiences who have never heard of you before.
Finding the right affiliates can sometimes be difficult but is worth the search. Affiliate marketing is one of the highest converting channels for DTC brands. It can also be a great way to create brand ambassadors and influencers who will promote your products on social media or in blog posts. The best part about affiliate marketing is that it's scalable and affordable, which means you can get started with little upfront cost.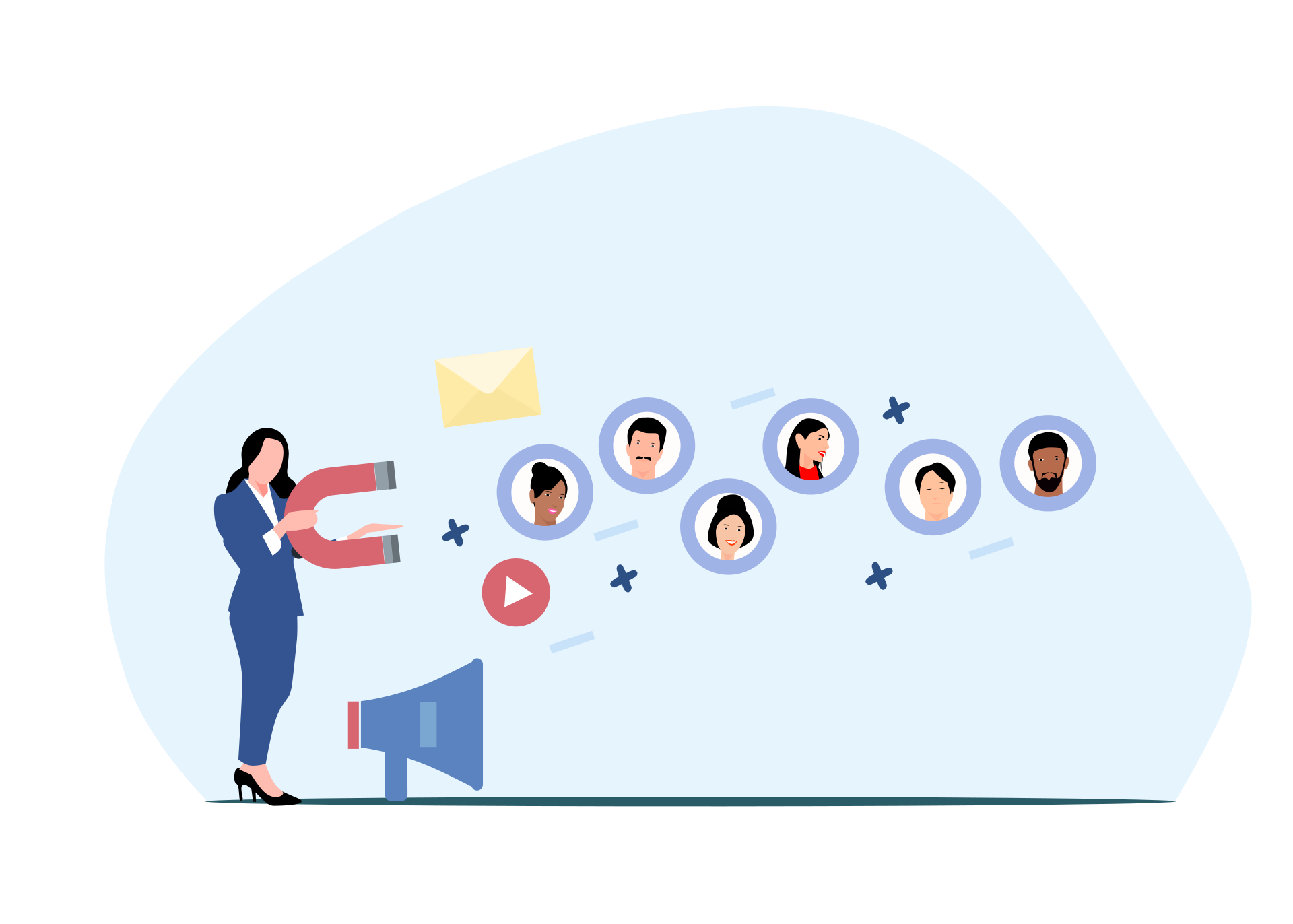 How Affiliate Marketing Works
For an affiliate to work with your brand, they must first be approved by you. This is important because this ensures that all affiliates are promoting your products in a way that aligns with your brand's values and mission. Once the affiliate has been approved, they can begin promoting your product by providing links or images of it on social media, blogs or other websites. When someone clicks on one of these links and purchases something, the affiliate gets a commission. The longer the affiliate promotes your product, the more likely they are to generate sales. This is why it's important to have an extensive network of affiliates who are constantly adding value and sharing your products with their audiences.
Areas To Consider For Affiliate Marketing
There are a few things to consider when it comes to affiliate marketing for DTC brands. First, you should decide which platforms will be most effective for your business. For example, if you sell beauty products, Instagram might be the best place for you to find affiliates because people tend to post pictures of themselves wearing makeup and hair products. If you're selling books or other educational materials, then Facebook might be a better choice because students are more likely to share articles on social media than purchase them directly from Amazon.
Next, you should create a referral program for your affiliates. This is important because it will help you track how successful your program is and make adjustments as necessary. You can use platforms like Refersion or Impact to create your own affiliate marketing program. Commission Junction and ClickBank are a few that we've used in the past.
Lastly, you should make sure that your program is easy to use and understand. You don't want affiliates to be confused about what they can do with their accounts or how much commission they can earn.
Wrapping It Up For Direct To Consumer Marketing
We've provided a ton of information here and some DTC brands are doing it all and some are happy with just one or two channels. If you're new to marketing your DTC brand please schedule a time to talk with us so we can figure out the best strategy for your business.
Resources:
Influencer Marketing Benchmark Report