Healthcare Marketing Agency
Getting your message out to your patients and potential patients can be difficult. We can help.
Digital marketing in the healthcare industry: why it is important?
The covid-19 pandemic has significantly impacted people's lives. As a result, most businesses are moving online, creating immense demand for digital services. As a matter of fact, the healthcare industry had the greatest impact.
In today's world, more and more people are looking online for health-related information, increasing the demand for digital marketing in the healthcare sector. While choosing a treatment center, people look online for information regarding treatment, reviews, ratings, authority, trustworthiness, and field experience to make their decision.
Therefore, digital marketing is essential for the healthcare industry. Through healthcare digital marketing, you can interact with patients, build trust, spread awareness, target the right audience, and encourage service growth.
Grow your Business with our Healthcare Digital Marketing Services
Healthcare is a highly competitive sector, and after the advent of digitalization, potential clients often turn to the internet in order to find the most effective service.
There is no doubt that digital marketing is critical to the success of any business, and the healthcare industry is no exception. Through our healthcare digital marketing services, we can assist you in achieving your business objectives, increasing brand awareness, connecting with the right audiences, and increasing revenue for your healthcare business.
We work with doctors, hospitals, therapists, and more to create campaigns that inspire change and help improve lives.
Marketing Statistics in Healthcare
There is no doubt that the healthcare industry is one of the fastest growing industries in the world.
In this digital age, investing in a healthcare digital marketing campaign is imperative. In the healthcare industry, digital marketing is considered the most effective method of obtaining new clients through education, communication, motivation, and retention.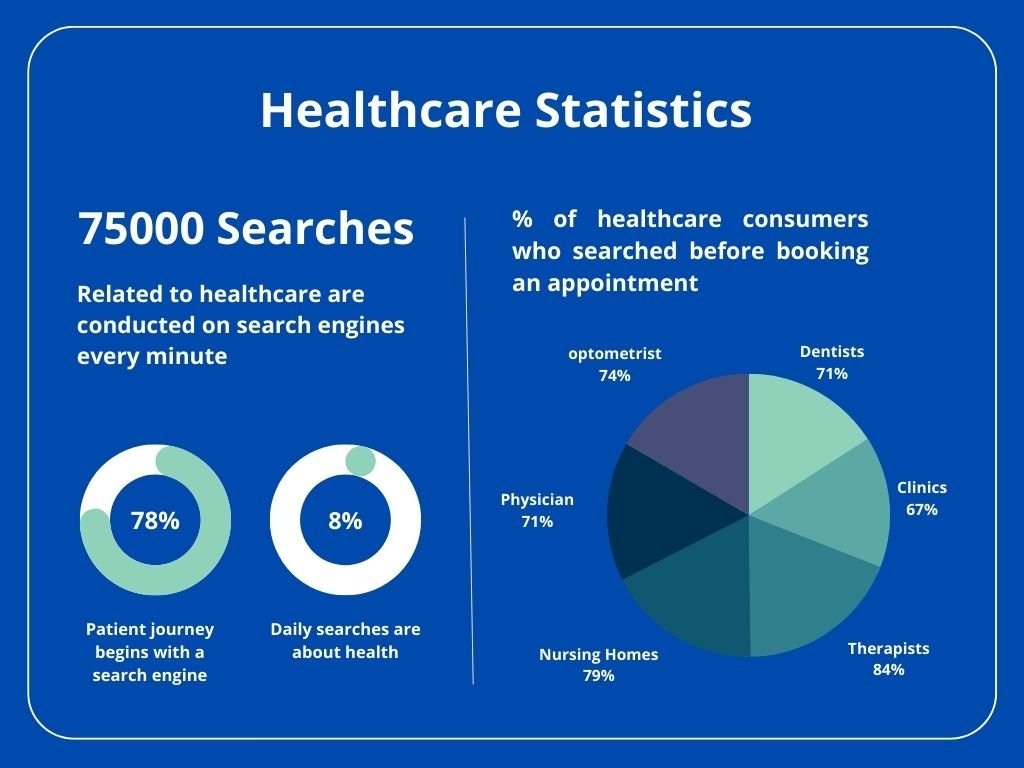 If you want to reach these people and make an impact on their lives, then Emarketed can help. We specialize in healthcare marketing services, including:
Brand awareness campaigns
Search engine optimization
Social media ads
User experience audits
Email marketing
Content creation
Website design and development
Video production
Healthcare marketing is a complex process, but we make it easy. Our team of experts has years of experience helping organizations like yours succeed.
If you need help with any aspect of your healthcare digital marketing campaign, contact us today.
Healthcare Reputation Management Agency
Reputation management is an important part of any business, but it's especially critical for healthcare companies. The industry is highly regulated, and mistakes can have serious consequences. That's why it's important to protect your reputation by monitoring what people say about you online. Emarketed can help with this process, including:
Monitoring social media
Checking news sites for mentions of your brand
Reporting on competitor activity
Online Ratings & Review Management
Acquiring positive reviews
Protection against negative reviews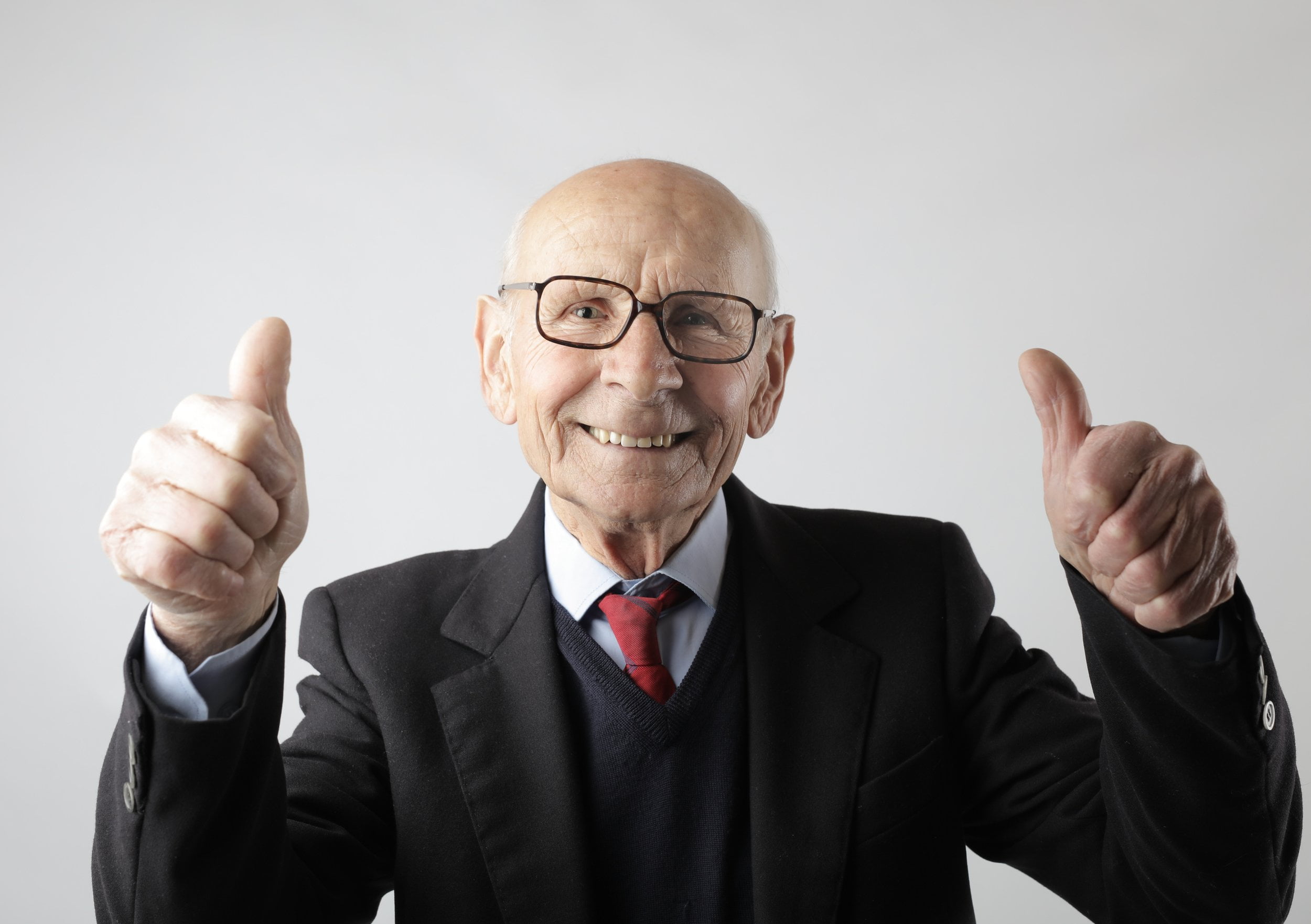 Getting Your Message Heard
We work with healthcare providers across the country to craft messages that resonate with their target audiences, whether they're patients or other providers. We'll help you develop a strategy that uses digital media campaigns, PR efforts, and more to reach people where they live—and get them excited about what you have to offer.
Running Google Ads In The Healthcare Market
Would you like to attract more patients to your practice?
PPC advertising for the healthcare industry is the most effective digital marketing technique to reach the right audience who are actively searching for health related information.
Creating and managing a PPC campaign for healthcare requires significant experience and expertise. It's easy to lose track of where your budget is being spent, and it can be difficult to measure the effectiveness of your campaigns.
Our team will take over the day-to-day management of your Google Ads, so you can focus on running your practice—and we'll provide regular reports that give you insight into what's working and what isn't.
You'll get the right ads in front of the right people, and you'll be able to see how well your campaigns are performing. Our team uses advanced reporting tools to track things such as:
How many clicks your ads are getting
How many conversions (like appointments or phone calls) they're driving
What keywords are driving the most traffic
How much your campaigns are costing
How effective they are in relation to your budget
SEO In The Healthcare Industry
Be at the TOP of the search results when people are searching for related terms
The healthcare industry is one of the most competitive fields to compete in. If you are not utilizing SEO as an integral part of your healthcare digital marketing strategy, then you are likely to lose clients. If your website is not appearing in the TOP position on the search engine results page (SERP), then you may be losing prospective clients as a result.
Our team of healthcare marketing experts has years of experience and proven success in optimizing and ranking higher our client's websites for medical-related terms. We create an SEO strategy that will help your website rank on 1st page of search engines, so patients can find you when they search for specific procedures or treatments.
We break our SEO services into the following categories:
SEO Services for Healthcare
We break our SEO services into 3 categories:
The healthcare domain is quite competitive, so if you want your website to rank higher for healthcare or medical terms you have to optimize it properly from an SEO standpoint. An effective technical SEO strategy for the healthcare industry is essential to improve overall website performance in SERPs (Search Engine Result Pages).
The following technical SEO issues will be addressed while optimizing healthcare websites
An HTTPS-secured website (SSL)
Set up the preferred version of the website (WWW or non-WWW)
Clean URL structure
Robots.txt Optimziation
Analyzing and optimizing the website structure
Make sure the website is mobile-friendly
Page speed improvement
Another key aspect of SEO for healthcare is the optimization of the website for all on-page factors. Several techniques are involved in on-page SEO, including content optimization, tag optimization, and internal linking. These strategies improve a website's indexing and ranking in search engines.
This includes:
Identify the most appropriate keyword strategy
New Content Suggestions and Optimization
Tag Optimization: Meta Title, Meta Description, Heading Tags (H1, H2, H3, etc…), Image ALT Tag, etc.
UI/UX: Improving the look and feel of the website will improve organic ranking and user engagement.
Link building means getting other sites to link back to yours so Google knows that others value what you have to say (and gives them credit for doing so). Getting links from trusted sources can be difficult and if you don't work on acquiring links your competitors will. We've been able to build links for healthcare providers that increase the domain score so that Google ranks your site higher for your target search terms.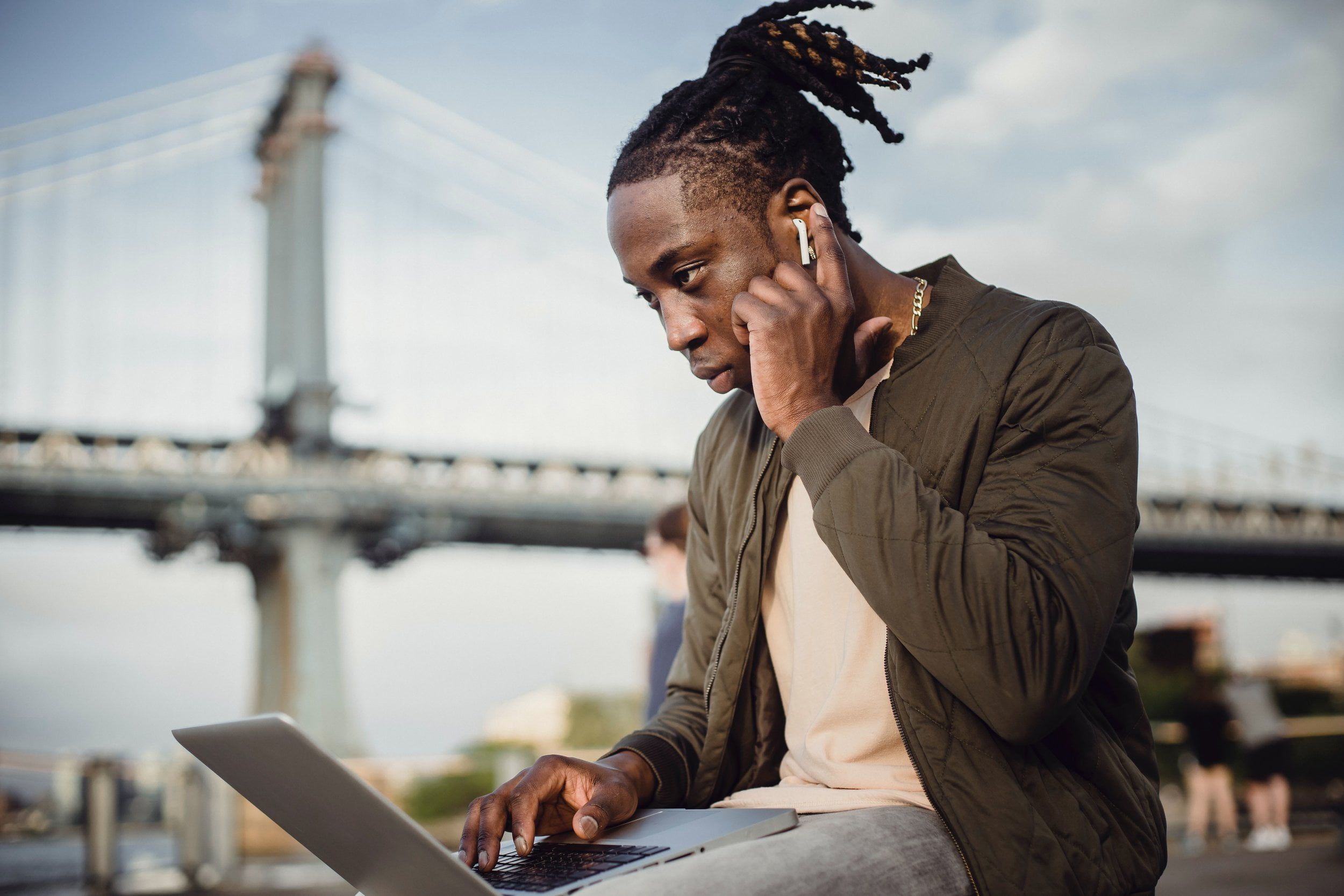 Email Marketing in Healthcare
Email marketing is a great way to reach patients who have already shown an interest in your services. For example, if you have a newsletter that goes out once per month, you can use it to promote specials and new products or services. Email marketing can also be used as part of lead generation campaigns. You can create a lead generation form on your website and then send an email out to those who fill it in. This way, you are targeting the people who already want to hear from you.
Email Marketing Automation
Automating email is a great way to save time and keep your marketing efforts consistent. You can automate sending emails based on events, such as when someone signs up for your newsletter or fills out a lead generation form. This way, you aren't wasting time manually sending out emails every month—it happens automatically.
Emarketed can set up a series of emails that will get sent out over the next 6 or 12 months that new leads get added to once they fill out a form on your website. With automation you can also trigger certain events to happen if someone returns to your website and checks out your services. Send a targeted message to a potential customer that visits your FAQ page that stays on the page for over a minute.
Email Service Providers For Your Practice
There are many different platforms to choose from when you're looking to start an email marketing campaign for your healthcare practice. We've worked with some of the leading email providers in the country and depending on your needs we'll be able to get you set up with the best option.
Content Creation For Providers
Having content that speaks to your audience is key. At Emarketed our copywriters will learn all about your practice and come up with content that makes sense for your audience. We can also help with your website content, social media posts and any other materials you might need to get your marketing campaign started.
Our writers are based in the US and have decades of experience writing in the healthcare field. Along with writing content our team can also create the following:
Whitepapers
Sales sheets
Frequently Asked Questions
Press releases
Social media posts
Email marketing campaigns
Video scripts
Video Content for Patients
Creating videos that get watched and shared is an art form. Getting people to watch the videos also allows you to promote your brand to the people who watch them. As a healthcare provider, it's important that you have content that is engaging and informative.
Videos on social media have become expected by consumers and it's a great way to help people understand your brand. We can create videos for you that will be used on social media, on your website, and even in your office waiting room. Videos also help with your other marketing channels like SEO, remarketing campaigns, social media ads and more.
Healthcare YouTube Channel
Creating a channel that will appeal to a niche audience is essential. You want to create content that speaks directly to your viewers' needs and interests, which means you need to know what those are. At Emarketed will help you develop a channel that will be successful. If you're not sure what to create, we can help with that too. We'll help you identify the best topics for your channel and give advice on how to choose the right one for your organization.
YouTube Is The Second Largest Search Engine
Your target audience most likely uses YouTube as a way to find the information they need. It's no wonder that Google owns YouTube; it's one of the most popular search engines in the world. If you want your viewers to find your content, then it's important to make sure you're using the right keywords and tagging them correctly.
YouTube Trends in Healthcare
Over the years YouTube has evolved to serve the needs of its users. While it was originally created as a place for people to share videos and watch them, it has grown into an invaluable tool for anyone looking for information about anything. This has been especially true in healthcare, where patients and doctors use YouTube more than ever before. There are many reasons why healthcare professionals are turning to YouTube for their training and education needs. First, it's a convenient way to learn more about the latest medical treatments and procedures without having to leave your home or office. Second, it provides access to information that wasn't previously available in other formats like books or journals. Third, it allows you to interact with experts in real time by leaving comments on their videos or sharing them with others.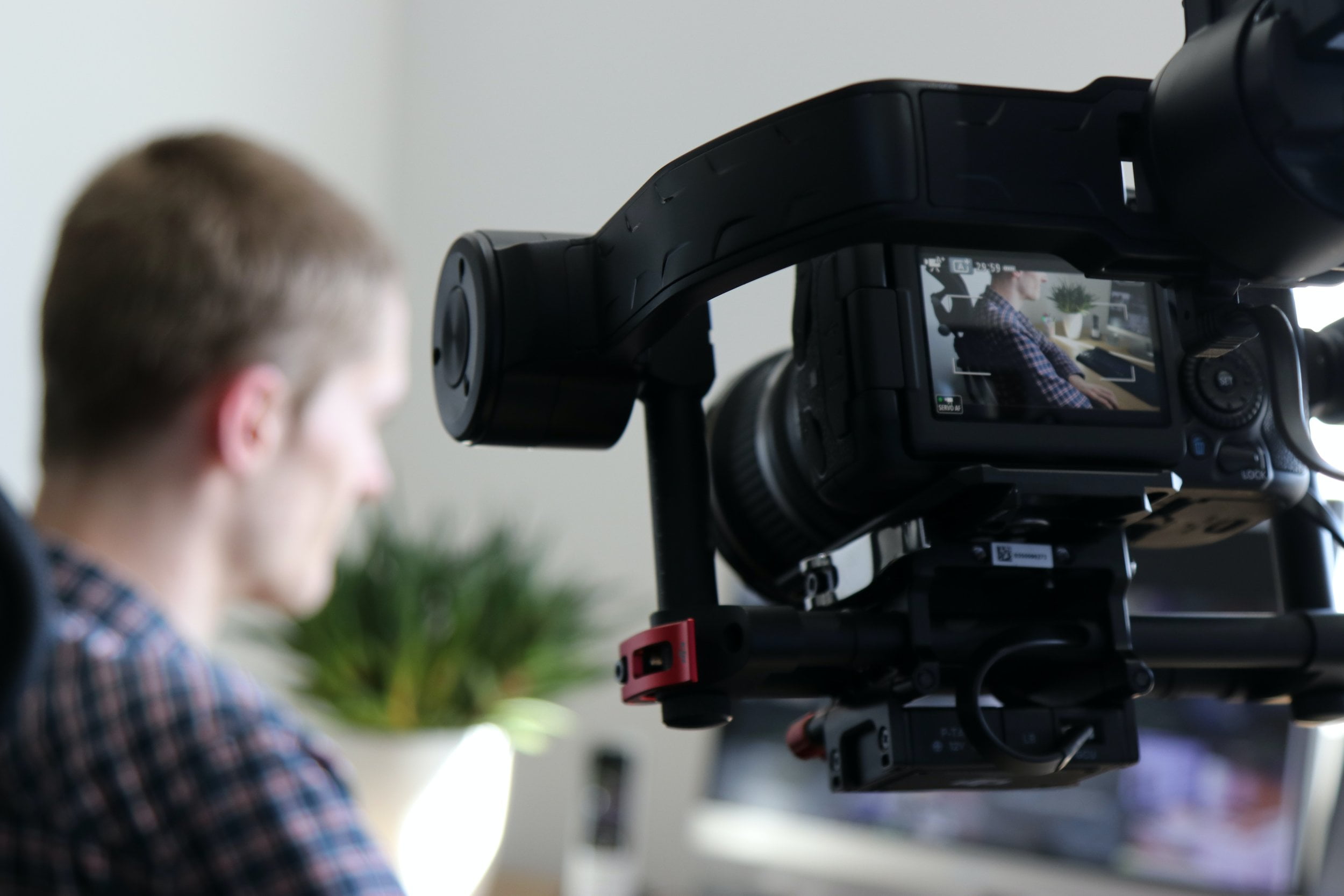 What Does A Typical Healthcare Marketing Budget Look Like?
Marketing budgets in the healthcare space can vary. Some healthcare startups allocate as much as 25% of their revenue to marketing while others may only dedicate 5% or less. There are many factors that contribute to this variance, including the size of your company and your revenue model.
With Search Engine Optimization you can expect to pay between $1,000 and $5,000 per month for SEO services. For some providers will be $10,000 per month in competitive niches like plastic surgery or drug rehabilitation.
With an $8,000 monthly budget the breakdown would look like this:
Technical SEO: $1,500
On Page SEO: $1,500
Content Development: $2,000
Link Building: $3,000
The first few months of SEO services will typically be heavier on the technical SEO but once issues have been resolved that part of the budget will be shifted into on page SEO, content development and link building.
Pay Per Click (PPC) Management Budgets
As you can expect, PPC marketing can be very expensive and competitive. The average PPC campaign requires a monthly budget of $15,000 and should be monitored closely for efficiency. If you are new to PPC the best thing you can do is start small with only a few campaigns in niches that are highly relevant to your business model.
Management fees are generally based on the percentage of ad spend. Agencies or consultants will typically bill between 10 and 15%. So if your monthly ad budget is $50,000 that goes direct to Google you can expect to pay between $5,000 to $7,500 each month for the agency to manage your ads. Some agencies will also have a setup fee which can be around $5,000. And some agencies include the setup in the first month.
What Does PPC Management Include?
Managing ads can be complex and if not set up and managed correctly, you can end up with a lot of wasted ad spend. Here are just some of the things that PPC management can include:
Setting up your account with all relevant information and ensuring that your ads are running to the right landing pages.
Reporting on performance and making sure that your ads are performing well. This includes managing your budget to ensure it is spent effectively.
Making sure that your ads are relevant to the keywords you are bidding on.
Monitoring keywords to find out what words are performing best while adding negative keywords to your campaign.
Auditing your account for mistakes, such as setting up the wrong bid or targeting the wrong audience.
Setting up conversion tracking so you know exactly what is working for you.
Setting up GEO targeting to target people in different locations based on specific demographics like age, gender, and affluent areas.
Testing different ad copy or images to make sure that you are getting the best results from your campaigns. Reviewing reports on performance and making adjustments as necessary.
PPC Reporting for Healthcare Providers
Google and other pay per click companies like Bing, Facebook and AdRoll all provide reporting on your marketing campaigns but it can sometimes be complex to make sense of all the data, especially if you're running ads on multiple platforms. A solution that agencies provide is to use a tool like Looker Studio (Formerly known as Google Data Studio), DashThis, and Funnel.
Managing PPC In House Vs Working With An Agency
The decision to manage PPC in house or work with an agency is a complex one that depends on many factors including budget and resources, experience with digital marketing, the size of your business and what you are looking to achieve.
The marketing platforms providing pay per click marketing services are continuously updating their software and coming out with new features so if you do manage in house you'll need to make sure your team stays up to date with the industry.
Working with an agency, like Emarketed, offers many benefits including access to a team of experts who are constantly learning and testing new strategies. Emarketed can help you implement best practices for pay-per-click advertising so that your campaigns remain profitable. We also offer full transparency so if we make a change, it's easy to see why and how it affects performance. Companies that work with Emarketed will also have direct access to the marketing platforms which is not always the case when working with an agency.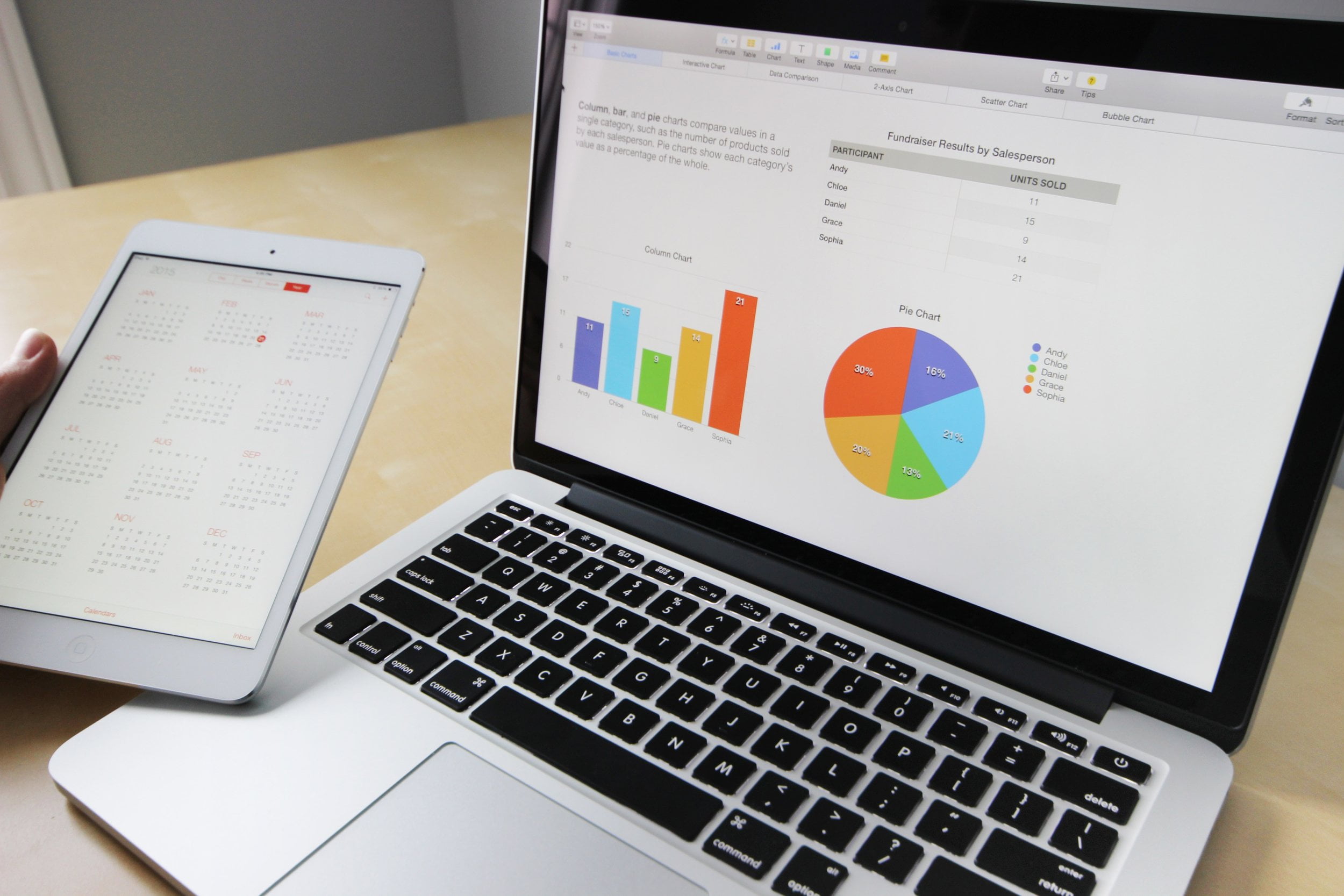 Social Media Management for Healthcare Providers
Managing social media campaigns for healthcare providers is another area that can be managed in house or outsourced to an agency. Social media management is important for healthcare providers because it allows them to connect with their audience and increase brand awareness. With the influx of patients that come through the doors of a doctor's office or hospital every day, it's easy for these facilities to get lost in the shuffle.
Over the last 10 years , social media has become a key component in the marketing mix. It's one of the most effective ways to increase brand awareness, engage with customers and build trust. As a healthcare provider, it's important to maintain an active presence on social media because your audience is there—and they're searching for information about their symptoms and illnesses. Patients want to know what you recommend for treatment or how soon they can expect relief from their pain.
Social Media Managers For The Healthcare Industry
Similar to SEO & PPC, managing social media channels can also be complex and if your staff isn't up to date in all the latest technologies and trends, it can be hard to keep up with the ever-changing world of social media. This is why many healthcare facilities are hiring full-time social media managers or outsourcing this aspect to marketing agencies. These individuals are responsible for crafting content that engages patients and drives traffic back to your website by using popular hashtags like #painrelief or #chronicpain.
Social media managers also interact with people that follow your brand and in some cases are the face of your brand. They can be your brand advocates and help build relationships with patients.
Social Media Strategies For Healthcare Providers
Hospitals and medical facilities should have a social media strategy in place before they start posting content. Here are some things to consider when creating your plan:
Who will be posting?
What types of content should you post?
How often should you post?
Where are your target audiences spending their time online?
What's the demographic of your target audience?
Once you have these in place you can come up with a strategy that will help you reach your goals. The goal of your social media strategy should be to increase awareness, build relationships with potential customers, and provide helpful information that will make them want to visit your facility or recommend it to others.
What Types Of Content Should Healthcare Providers Post?
Healthcare providers should post content that is helpful and relevant to their target audiences. This could be anything from patient stories and events to general medical news or even videos of surgery. When posting content, think about what would be most interesting to your audience and make sure it's engaging. For example, if you're a hospital then posting pictures of patients may not be as effective as giving tips on how to prevent certain illnesses.
Some additional content ideas for sharing on social:
Sharing awards or certifications
Uplifting quotes
Pictures or video of your facility
Posts to your blog
Sharing events or news from the medical community
Tips and tricks for healthy living
General medical news
How To Respond To Negative Comments On Social Media
When you post on social media, you're going to get some negative comments. This is inevitable and there's no way around it. However, there are things you can do to respond in a positive way and turn an angry comment into a customer advocacy opportunity. Here are some tips:
Respond quickly – the quicker you respond, the less likely they will share their comment with others on social
Don't argue – avoid arguing with people in public who have already made up their mind about what they think of your brand
Don't be defensive – don't write something that makes it seem like you're blaming the customer for their negative experience.
When to delete – if the comment has offensive language or off putting it might be wise to delete.
Social Media Management Budgets For Healthcare Providers
Budgets can range from $3,000 per month to $8,000 per month depending on how many platforms are being managed, posting frequency, monitoring frequency and content development. There can also be an additional ad budget for promoting posts to get your posts seen by more people. Posting budgets could range from $500 to $2,000 per month. Depending on your audience size and participation you might need to spend more on promoting in the beginning.
Social Media Reporting For Providers
If you are working with a consultant or agency you should be getting a monthly report that provides metrics, insight into the campaign, campaign wins and what the focus on will be in the following months. And depending on the complexity of your organization you might need to have weekly or bi-monthly calls with your agency to make sure everyone is on the right page.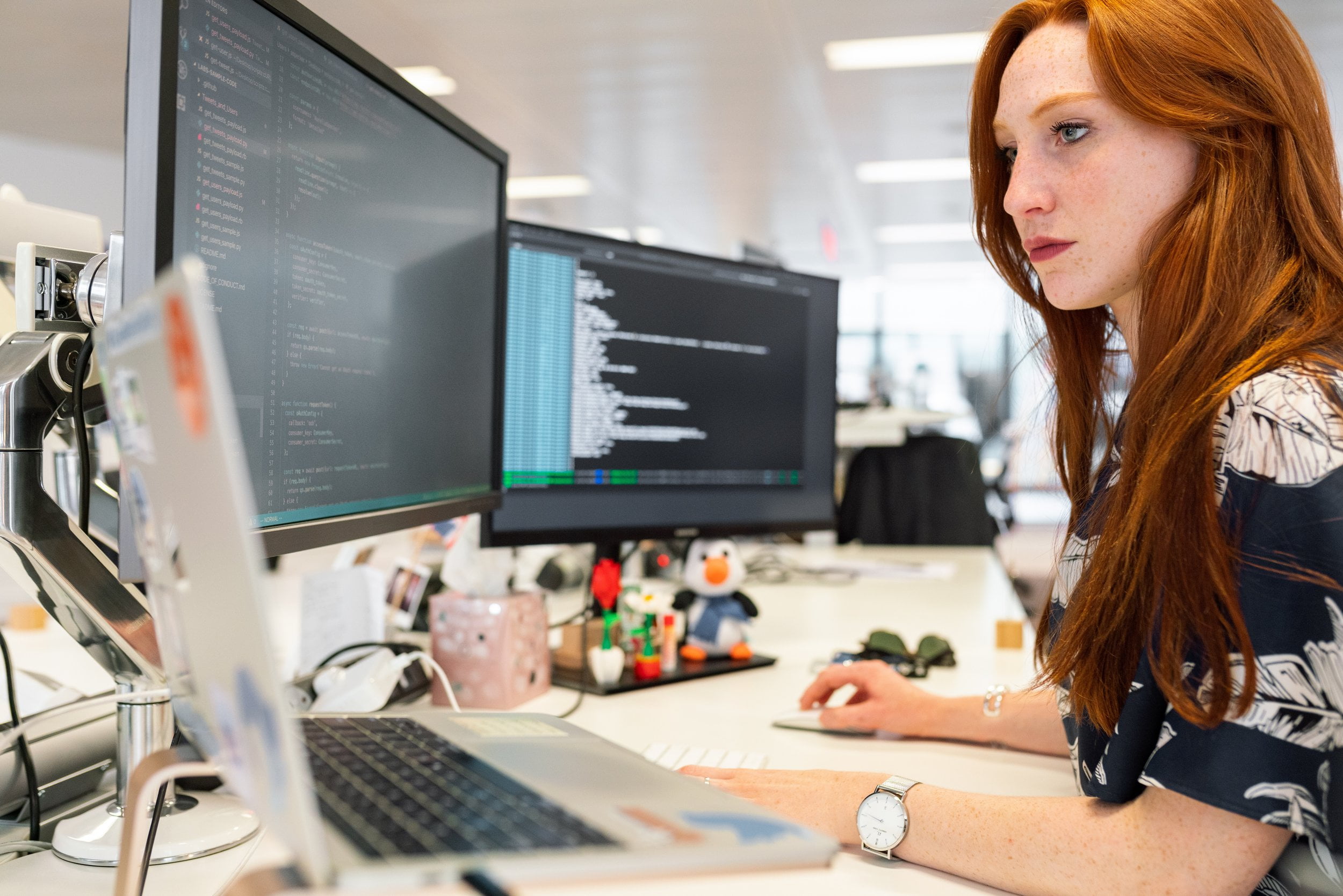 Website Development For Healthcare Providers
The days of static websites are over. Your website should be dynamic and not just an online brochure. Your website should be able to be updated easily, with the ability to add pages and posts as needed. This will allow you to showcase your services, clinic locations, patient testimonials, staff bios and more. With a custom CMS (content management system), we can build you a website that is easy for you and your staff to update.
The website development process starts with a consultation. During this meeting, we will discuss your goals for the site and how it will fit into your overall marketing plan. You may have some ideas or content that you would like to include on your new website, but we will also offer suggestions about what works best for our clients.
Once we have worked through the details of your new website, we will begin development. Our web designers are trained in all aspects of front-end and back-end development. This means that they will not only create a beautiful site for your organization but also make sure that it works well on all devices (phones, tablets and desktop computers). We will then provide you with a demo so that you can review it before going live.
What's A Typical Budget For Building A New Website
Websites in the healthcare industry can range from $15,000 up to $100,000 or more. It's highly recommended to get quotes from multiple agencies. Talking to different agencies might also provide some insight into new features you didn't even think of adding to your website.
Copywriting for the website is not always considered but is something that will be needed. Are you just porting over content from your existing website or are you starting from scratch? This will impact your budget.
Agencies will typically have a copywriter that is assigned to your project and ideally they'll have experience in your niche.
Website Maintenance Plans for Healthcare Providers
Another consideration to make is who will manage your website going forward. Will it be managed in house or with the company that built it? Managing in house will have limitations. Will your staff be able to troubleshoot your server if it goes down? What if your website gets hacked? For organizations that don't have the staff to manage its best to have an agency on retainer to manage your website. The agency will typically manage these areas:
Software and plugin updates
Making changes to the site as needed
Monitor the website to ensure its online 24/7
Restore the site ASAP if it does go down
Add new features as they arise
Monthly retainers can range from $500 to $2,500 or more depending on how complex your website is and how frequently you'll be posting new content.
HIPAA Compliance In Healthcare
Another area to consider would be HIPAA (Health Insurance Portability and Accountability Act) compliance. Patients or potential patience have specific rights when it comes to their medical records so you need to make sure that your website forms are secure. Email also needs to be secure.
Speaking to a professional who has experience in HIPAA compliance is strongly recommended.
Is Your Website Accessible For People With Disabilities?
Just like making sure your facility is accessible for people with wheelchairs you also need to make sure people with disabilities can access your website. Someone who's color blind might not be able to read certain text on your website due the background color. Or someone who's blind might be accessing your website with a screen reader called JAWS and if your site is not properly formatted that person will not be able to access your website.
At Emarketed we'll ensure your website is in compliance for people with disabilities. From new website builds to existing websites we can help your organization get up to speed.
Budgets For Making Your Website Accessible
This process is not something that should be taken lightly. There are many things to consider, and every website is different.
The good news is that there are many free tools available to help you check if your website is accessible. The bad news is that these tools won't always give you the right answer. In fact, some of them can be downright dangerous to use because they give false positives and false negatives which can lead to even more problems than you had before using them. That's why we recommend hiring an expert who knows how to properly test sites for accessibility issues.
On average you can expect to pay between $15,000 to $30,000 to make sure your website is compliant.
There are widgets that can also be used that will allow people to navigate your website but these tools will not catch everything. The best course of action is to have your site audited and to fix all the issues manually and then have the website retested to make sure the site is accessible.
Emarketed can help with your healthcare marketing. Please give us a call at 323-443-8680 to schedule a free discovery call.